 AllSTARSIT
The number of employees:
700
AllSTARSIT is an international Software R&D, Technical Support, and Talent Acquisition service provider established in 2004. The company specializes in software development services for clients across industries as diverse as cybersecurity, healthcare, fintech, telecommunications, media, and more.
Headquartered in Warsaw, Poland, AllSTARSIT operates development hubs across the whole CEE Region (Poland, Ukraine, Czech Republic, Romania, and Bulgaria), Israel, and Dubai. Additionally, AllSTARSIT has Tech Customer Support offices in the LATAM region, with an HQ in Colombia. The company has over 800+ talented Software Engineers and Tech Specialists spread across all locations.

Olga Tsimbalyuk
AllSTARSIT
From my point of view, it is terrific when there is a community. Doing business, creating something new and tremendous is easier together. For example, in AllSTARSIT we do a lot, but we can't do everything. On the other hand, massive educational and other projects for the Ukrainian market are easier to do together. If there is a desire to influence, to change, it is vital to do it. If the company has the opportunity and willingness, then uniting is what you need to do.

We try to make some changes, using all our advantages. Usually, being part of a community, we say that 1 + 1 = 4. For me, joining a community means joining forces and monetization opportunities. Our contribution can differ: starting from the involvement of multiple technologies that do not currently exist in Europe, foremost in Ukraine. Together, to be a Ukrainian pipeline for Israeli research and development.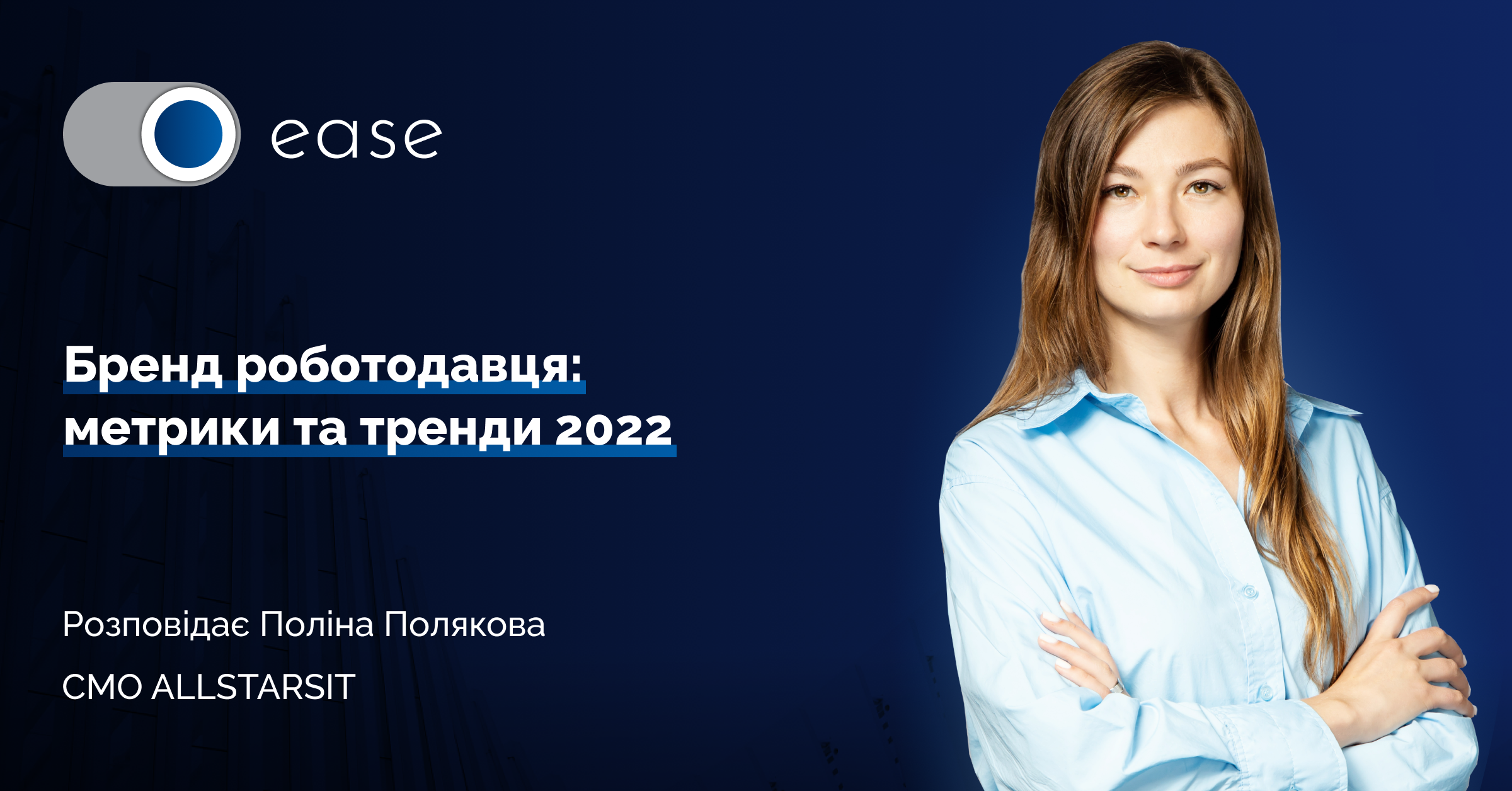 Бренд роботодавця: метрики та тренди 2022. Розповідає Поліна Полякова, CMO ALLSTARSIT
Interview with Izovtsy
Як правило, власники бізнесу дбають про привабливість компанії з боку партнерів, замовників та клієнтів. Про розвиток бренду роботодавця замислюються не всі, оскільки це поняття стало актуальним не так давно. Доки компанія не буде активно займатися своєю репутацією, її імідж створюватиметься...
Read more