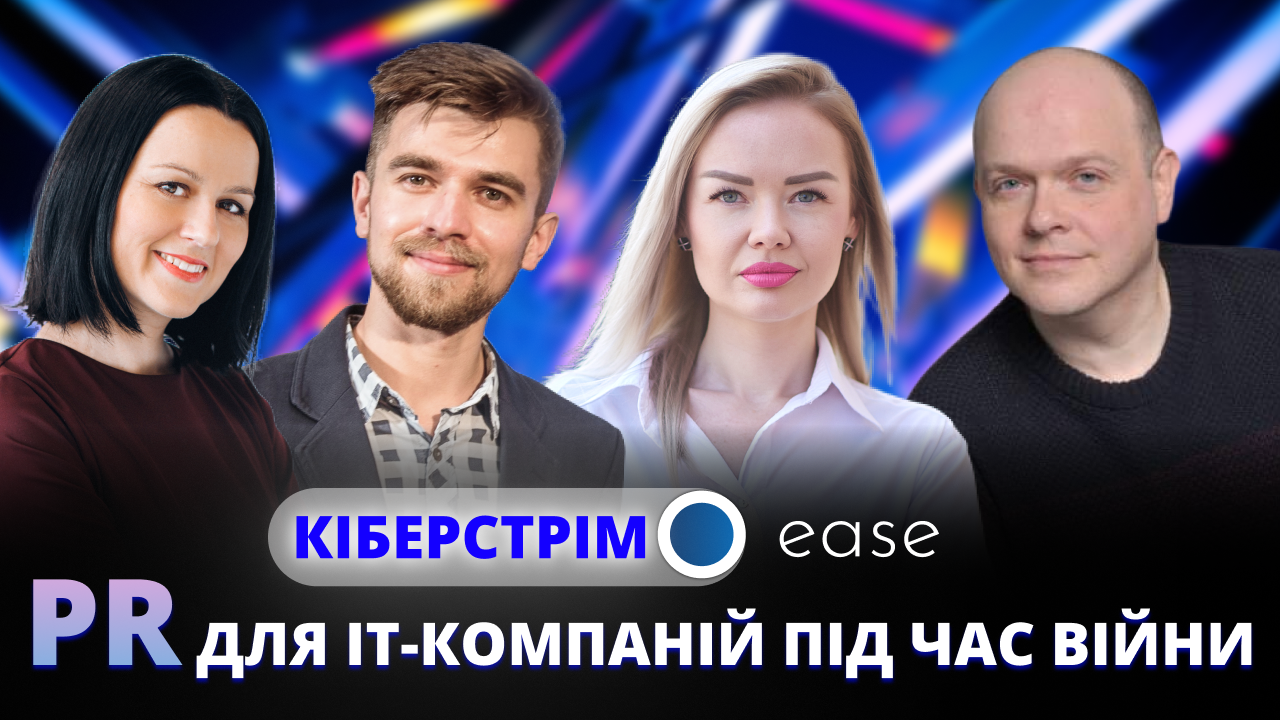 EASE Cyberstream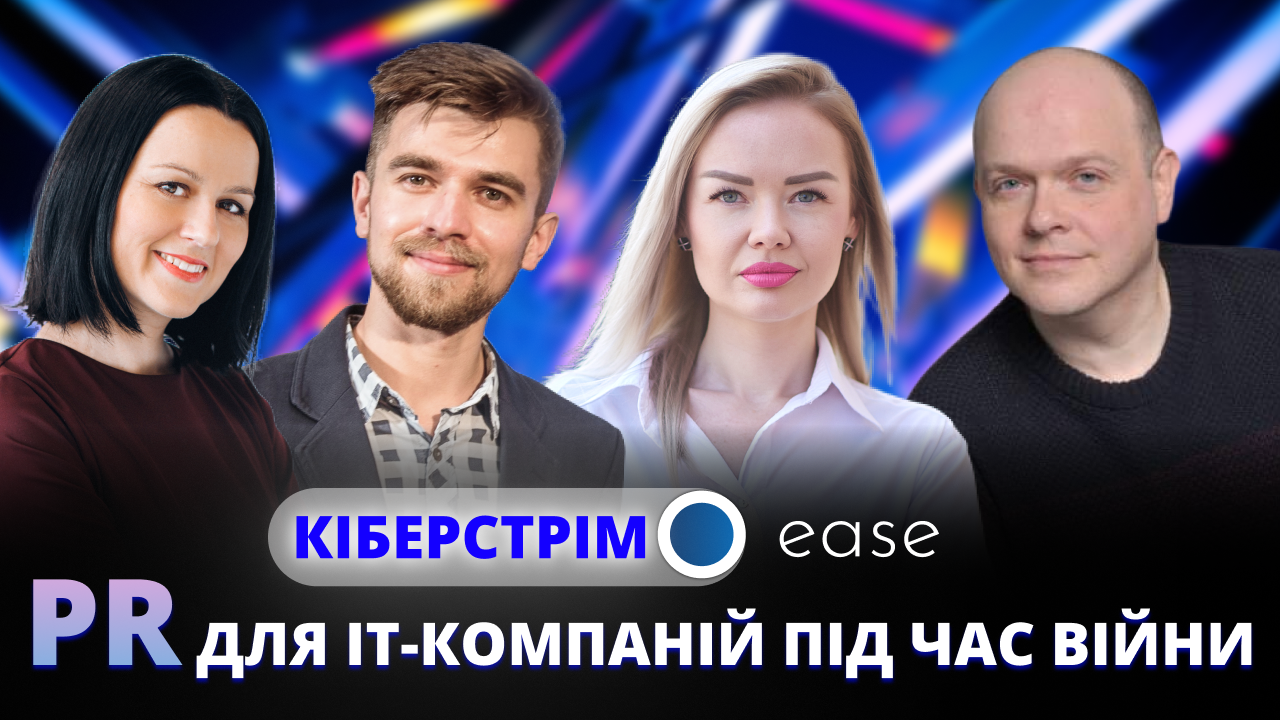 PR for companies during the war
Today, very often we hear the thesis "Now is not the time." Therefore, we decided to find out whether PR is appropriate for IT companies now and whether it will be needed at all in the near future. To discuss this topic, PR experts from successful Ukrainian IT companies were invited:
Lyubov Mochalova – CEO of the European Association for Software Engineering EASE
Evgeniy Nesterenko – PR strategist, communications manager at Uklon
Yulia Petryk – PR director at MacPaw
Vyacheslav Klapchuk – director of communications department at IT company NIKS
We will talk about:
how the focus in communications has changed since the start of the war;
how companies build and communicate now;
whether it is necessary to launch new projects in such a difficult time and how to look for ideas for them.
Also speakers will share their experience on:
which PR tools work today and which ones should be forgotten;
how companies can enter the international market.
Record of the broadcast  via link