 HR
A well-built HR brand of the company greatly facilitates the process of closing vacancies. Especially in the struggle for IT professionals, to be a recognizable company among the candidates - is very important. The European Association of Software Engineering helps its residents promote the HR brand among potential candidates through many specialized activities.
Join the community
01
EASE Road Show (Conferences and Job Fairs in major cities of Ukraine)
Together with resident IT companies, every two months the EASE Association travels to cities in search of the right professionals. We gather the stands of the best IT employers in one place and introduce specialists in technical and non-technical professions. At the stands, guests can clarify information about open vacancies, take a test interview, and get practical advice on having interviews. It is an additional opportunity for the company to make itself known in the labor market. In parallel with the Job Fair, there is a conference, where representatives of participating companies can give an expert speech.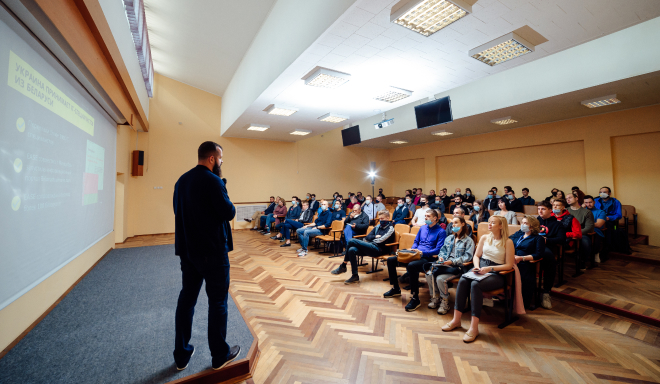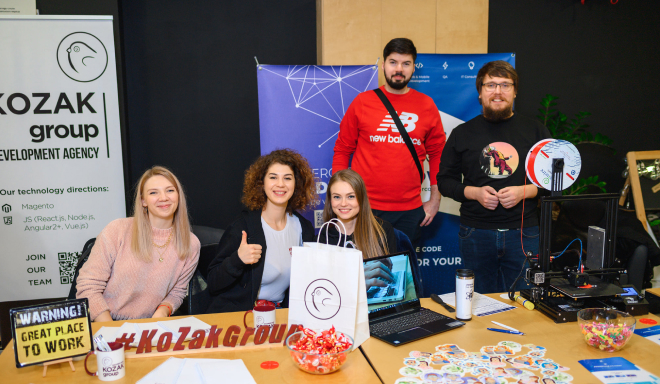 02
Virtual excursions for students of universities and private IT academies
It is an opportunity to show future professionals the backstages of their company's work, motivate the younger generation to develop in IT and technology as well as find candidates for internships. The activity is held online on the Zoom platform.