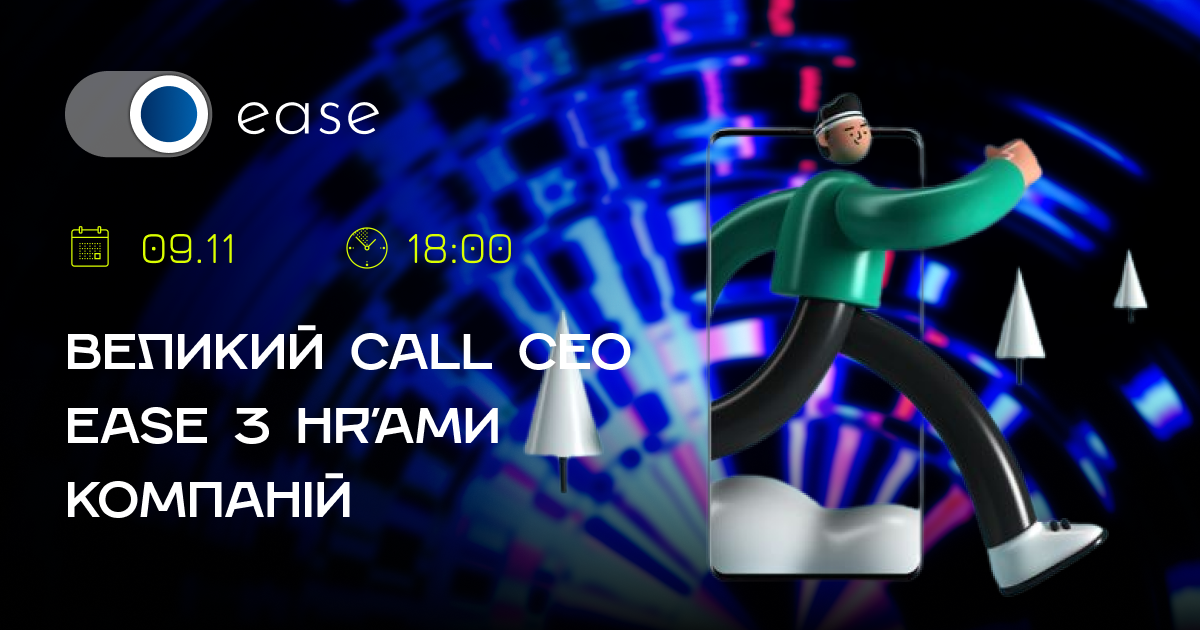 EASE HR Call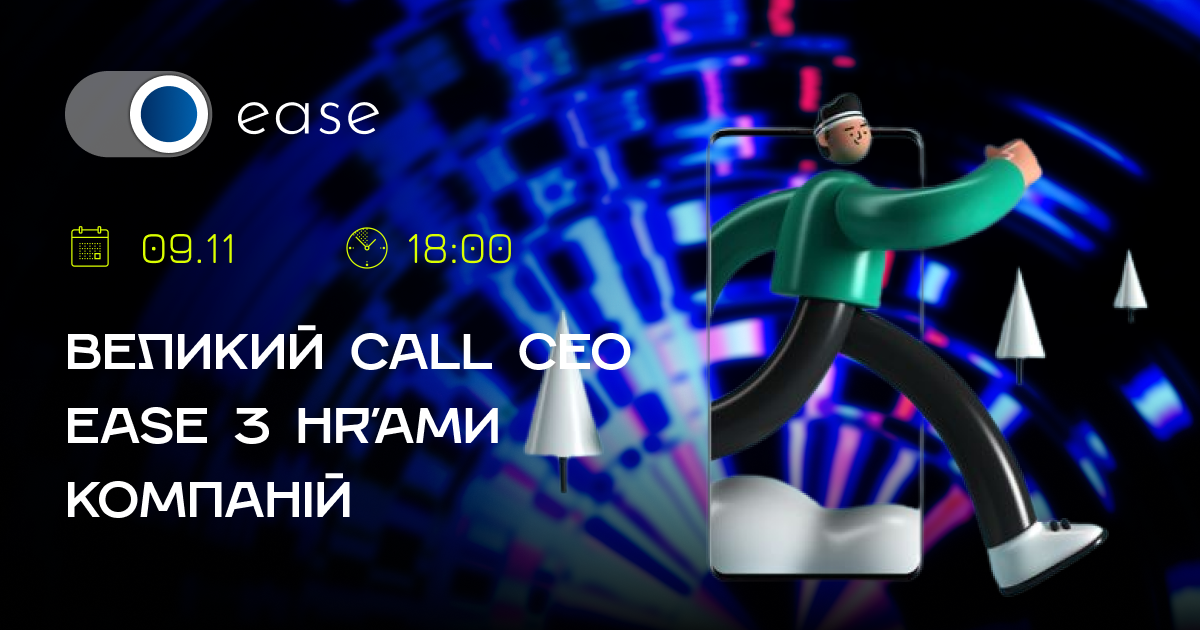 Big CALL CEO EASE with company HR
Attention EASE residents
This Wednesday 09.11 we are organizing a Big Circle of EASE Association CEO Lyubov Mochalova with HR's of your companies.
What for?
We want to detail the main and current requests of your companies for the most effective cooperation and search for relevant solutions, formats of activities, involving the entire team of resident companies in them.
Together with you, we will draw up an action plan for the coming months and start implementing it immediately after the meeting.
All HRs are requested to join, and the founders are requested to send this information to the appropriate specialists.
Link to connect in the private chat of EASE residents.