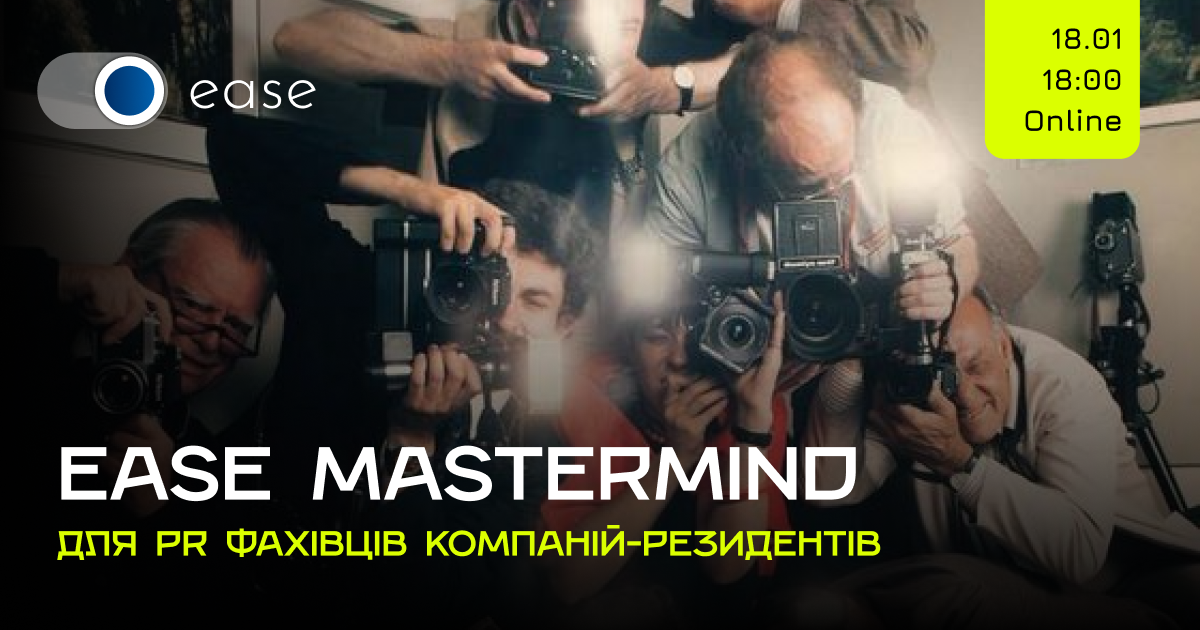 EASE Mastermind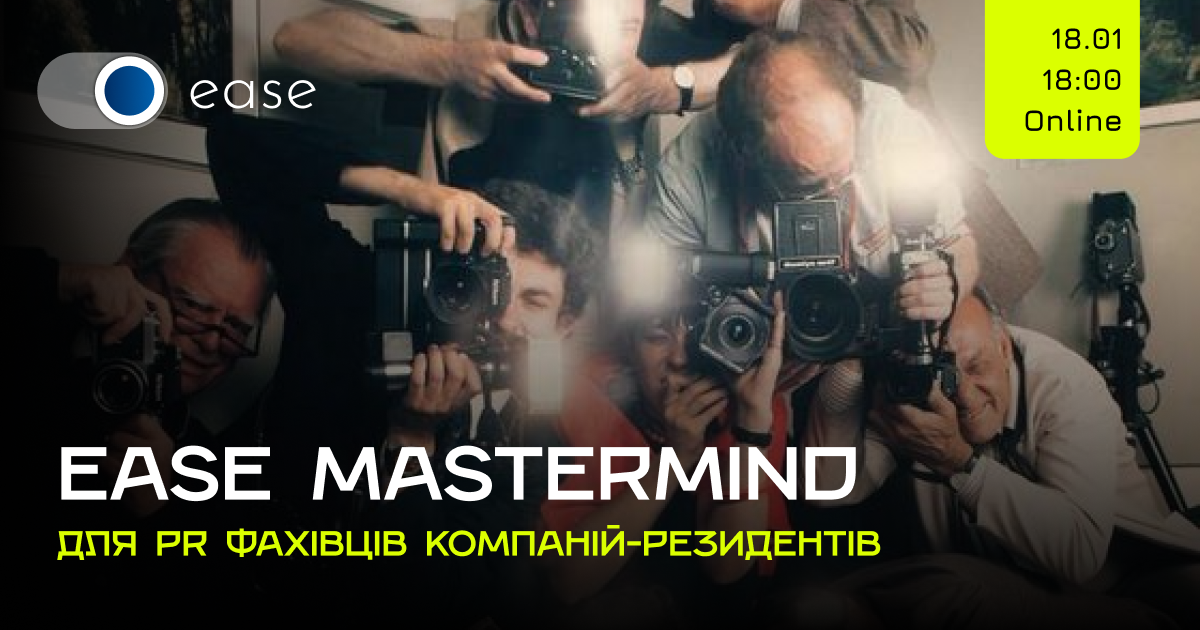 For PR specialists of resident companies
New year – new ideas.
We invite PR specialists of resident companies to the first EASE MASTERMIND in 2023 to find the most creative solutions in promoting corporate and personal brands of your IT companies.
The focus of the meeting:
The main pain points of PR professionals and their solutions;
Actual tools for strengthening the brand;
Creation of interesting and effective info drives around the company;
Corporate, personal, HR brand
Finding and interacting with partners for cross-promotion.
Prepare your questions and ideas, which we will analyze together as early as 18.01 at 18:00 during the EASE Mastermind.
Moderator of the meeting: Lyubov Mochalova, CEO of the EASE Association, PR expert.
Participants will describe their problems in the online meeting chat. Then the moderator will read them in random order, and each participant will have 2 minutes to share their ideas for solving the question of their colleagues.
We will listen and give a word to everyone.
Join using the link posted in the closed EASE resident chat.