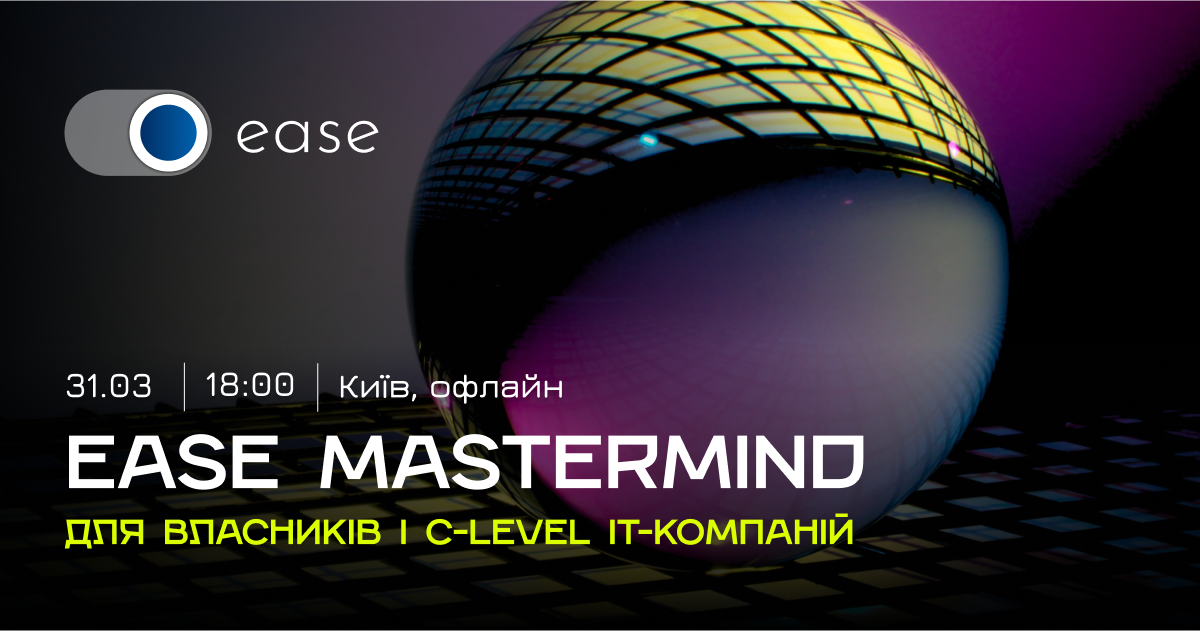 EASE mastermind
We will inform you after registration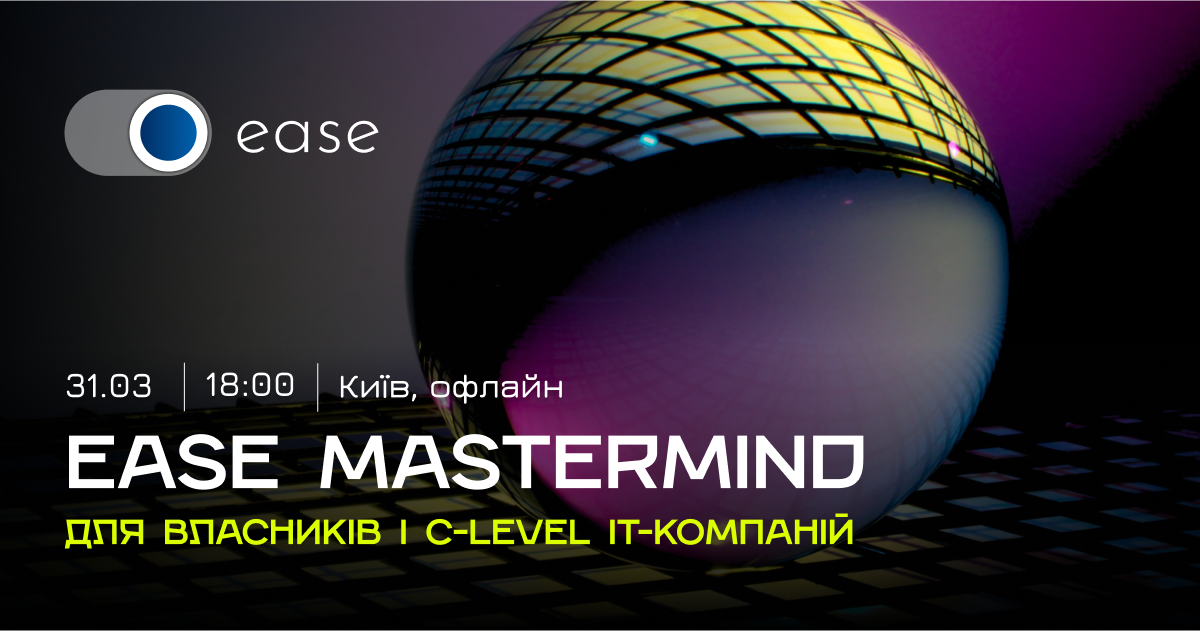 for owners and leaders of IT companies in Kyiv.
We invite IT businessmen, founders of startups and technology projects to a networking meeting where we will share solutions to requests and unimaginable problems of IT company owners. The focus of the meeting is only what is relevant for you.
Mastermind is an event format where each participant voices his key problem, and the rest outline options, tools, methods and ways to solve it. The number of participants is limited (only 10 places).
We will meet on March 23 at 5:00 p.m
We will inform you personally about the location after registration. Join in!