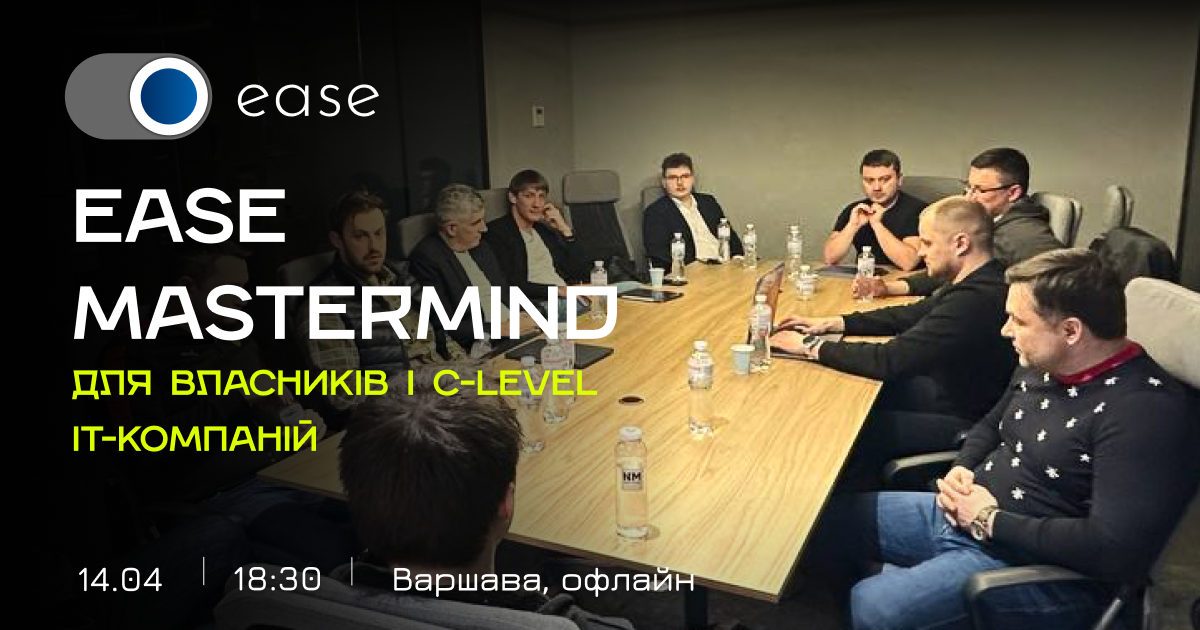 EASE MASTERMIND. Warsaw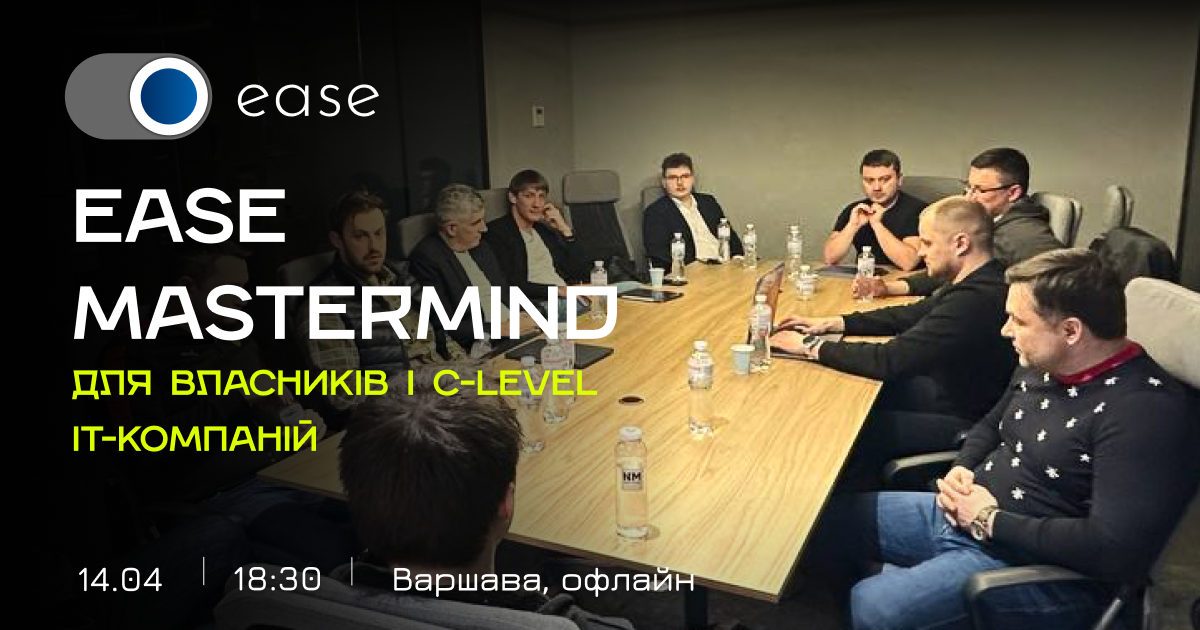 EASE MASTERMIND in Warsaw is a group brainstorm for owners and C-level managers.
We invite founders, directors, owners and co-founders of companies to the format of the event, where you can open up, talk, find answers for yourself and share your experience with colleagues.
Equal exchange and benefit is the EASE MASTERMIND. Our meeting this time will be devoted to the topic of building international partnerships:
The focus of the meeting is only what is relevant for you. Mastermind is an event format where each participant voices his key problem, and the rest outline options, tools, methods and ways to solve it. The number of participants is limited (only 10 places).
We will meet on April 14 at 18:30 in Warsaw.