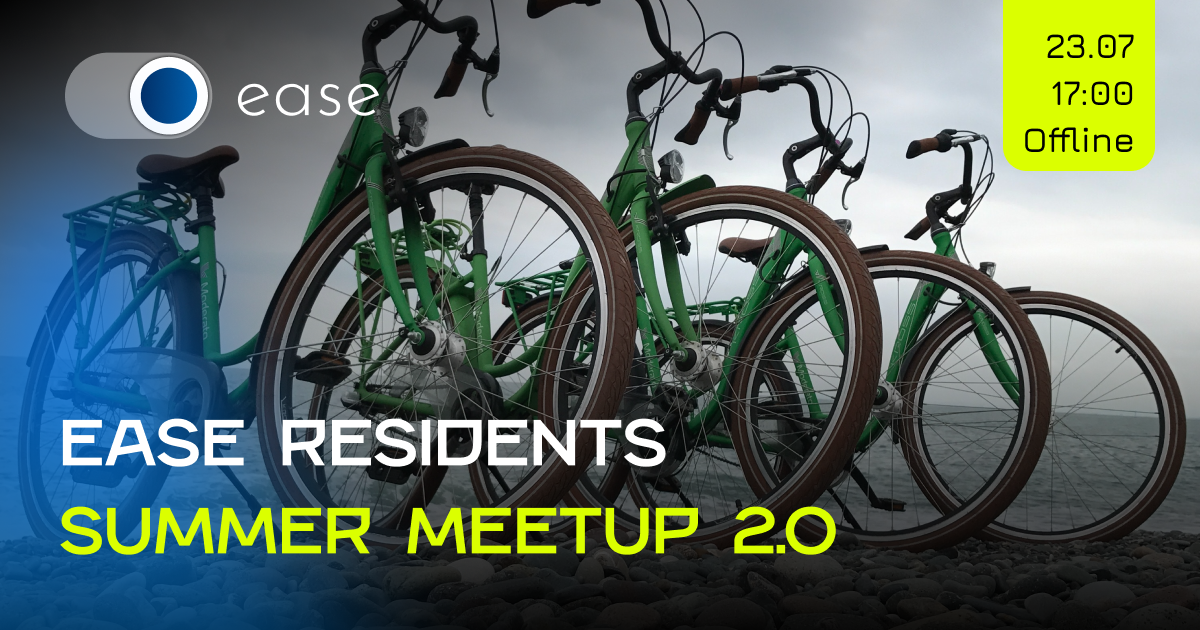 EASE RESIDENTS SUMMER MEETUP 2.0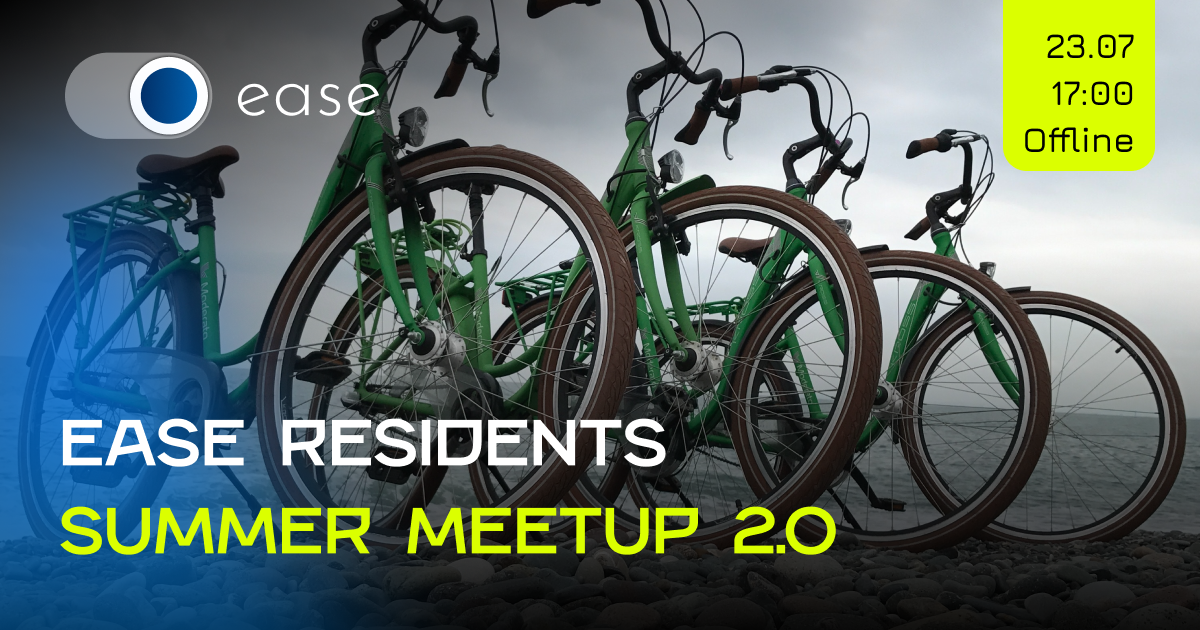 Friends, what do you think about spending a Saturday summer evening in the company of #ease_family?
We invite you to the offline EASE Residents Summer Meetup 2.0 on July 23 at 5 p.m. First, we will have a bike ride through the favorite locations of the capital, and then — dinner with cold wine at sunset. A completely informal get-together to share the latest news, ideas and plans for the near future.
No agenda, maximum improvisation. We look forward to meeting you 💙
Confirm your participation with an EASE resident manager:
0970422134 – Mykhailo.
*Only for EASE residents