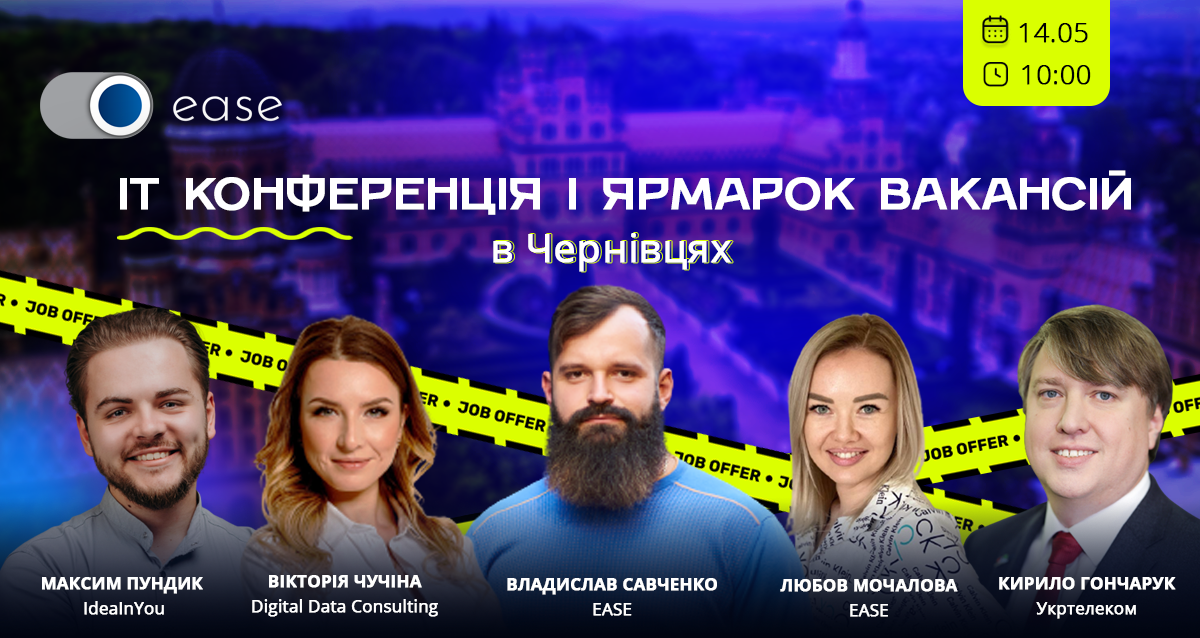 EASE Road Show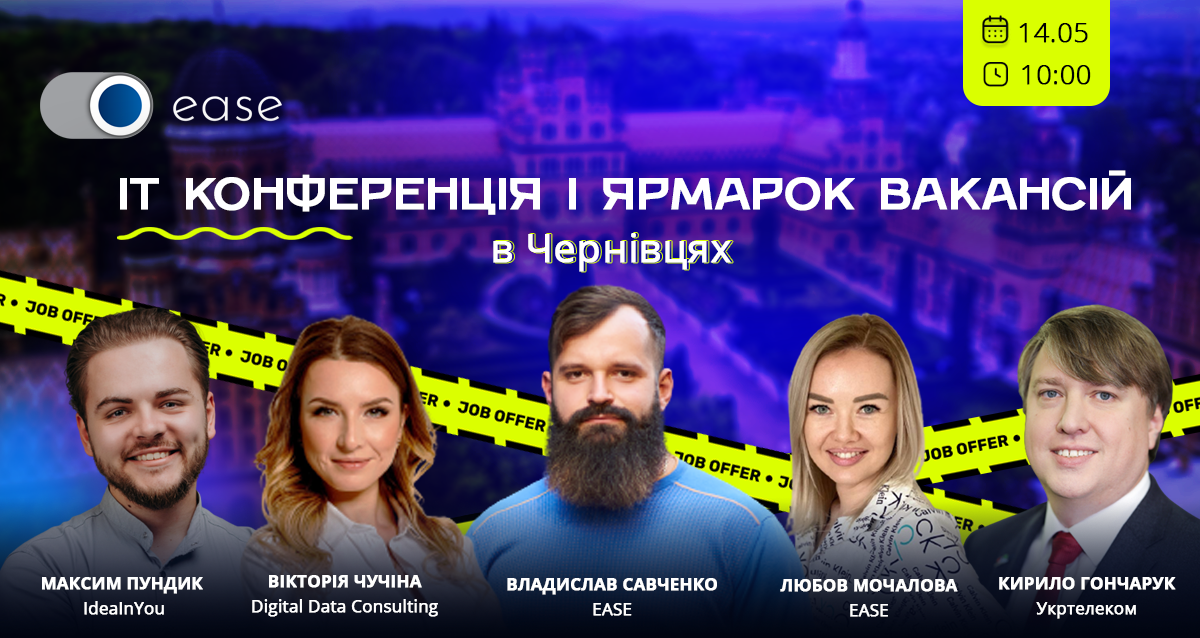 Friends, it is more important than ever to support the IT industry, which is now one of the main whales of the Ukrainian economy. To motivate professionals to stay in Ukraine and clarify the market situation, we will hold an event with the tops of the IT industry, discuss the main pains and ways to solve them, introduce IT companies that continue to work and expand the team during the war.
Who is the event for?
⁃ representatives of the IT sector
⁃ job seekers
⁃ for those looking for opportunities to start a career in IT
⁃ for IT professionals Junior, Middle, Senior
✅ Admission is free for visitors
✅ Participation of EASE resident companies is free
✅ Participation of IT companies that are not members of EASE – UAH 1,500 (30% of funds will be transferred to the Armed Forces)
Participating companies will be able to present their stand and tell guests about their open vacancies.
All safety regulations will be observed
For security reasons, we will inform the participants in person after registration
Contacts of managers in case of questions:
0502466856 – Sergey
0509139808 – Olena
Інформаційні партнери події