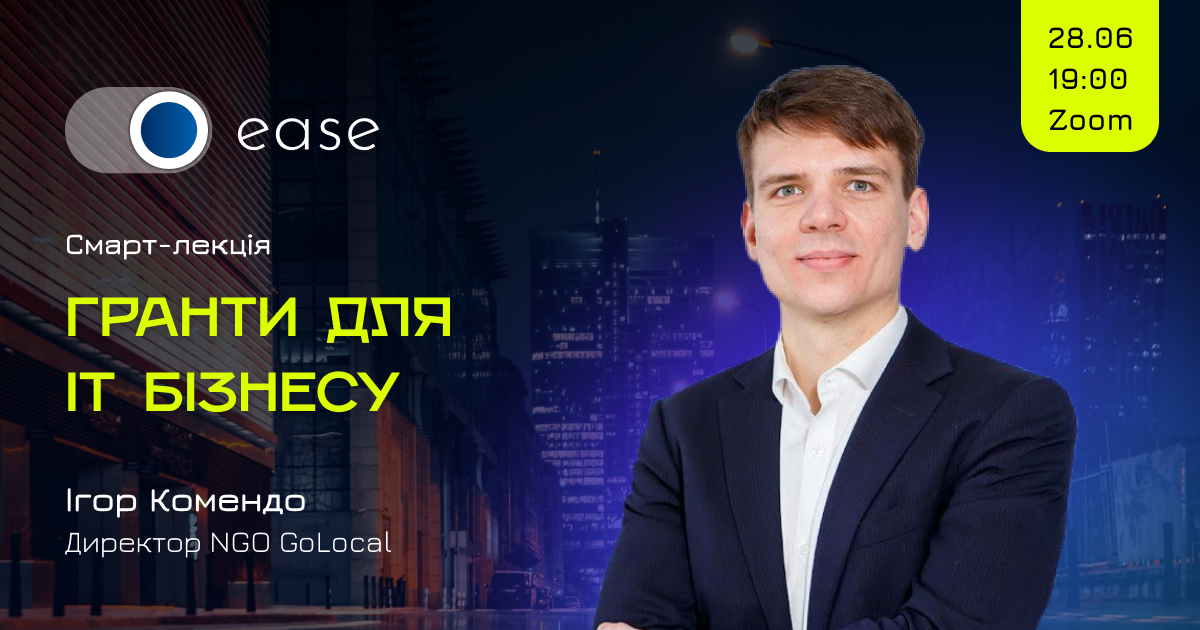 Grants for IT business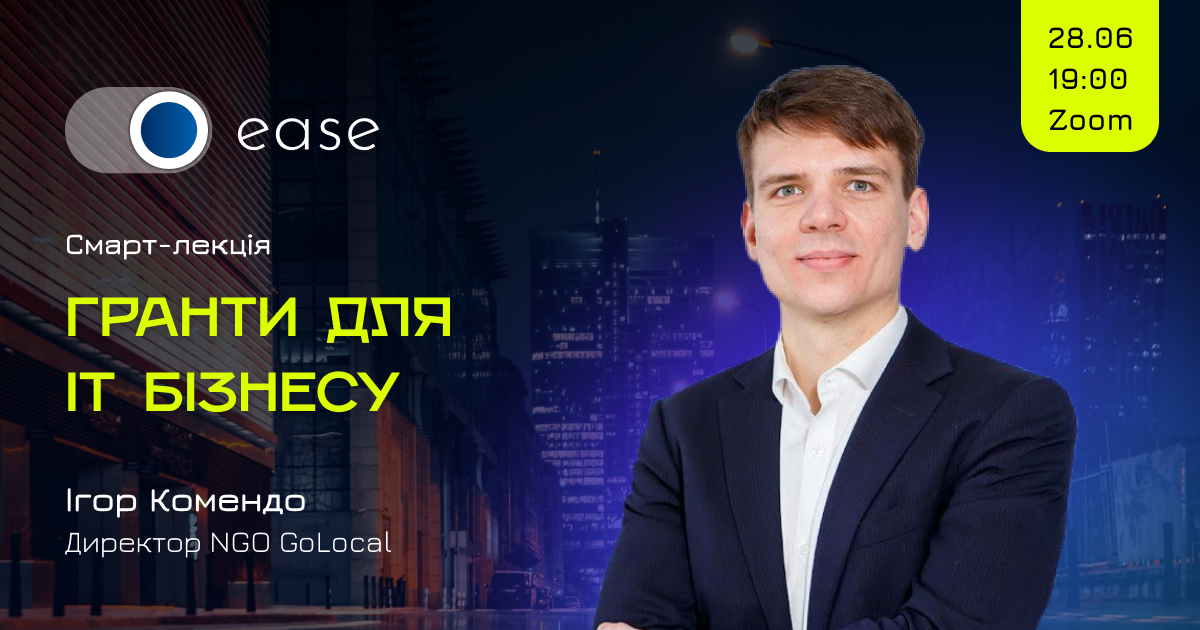 Grants for IT business
Friends, we invite you to join the new EASE smart lecture, which will be given by Igor Komendo, Director of NGO GoLocal and will tell about:
📍 "Grants for IT business"
After the lecture you will know:
✅ What is a grant and who are the grantors?
✅ Design of grant projects for IT business
✅ 3 myths about grants
✅ 3 mistakes that entrepreneurs make when working with grants
✅ Life hacks to attract grant funding to IT projects.
Igor Komendo has over 13 years of experience in attracting grant funding, project management, regional and municipal development. Raised more than EUR 4 million in grant funding from USAID, US Embassy, ​​GIZ, NEFCO, European Commission.
His key competencies are:
Development of innovation and business ecosystems in the regions of Ukraine
Enterprise development through grants
Join June 28 at 7 p.m.