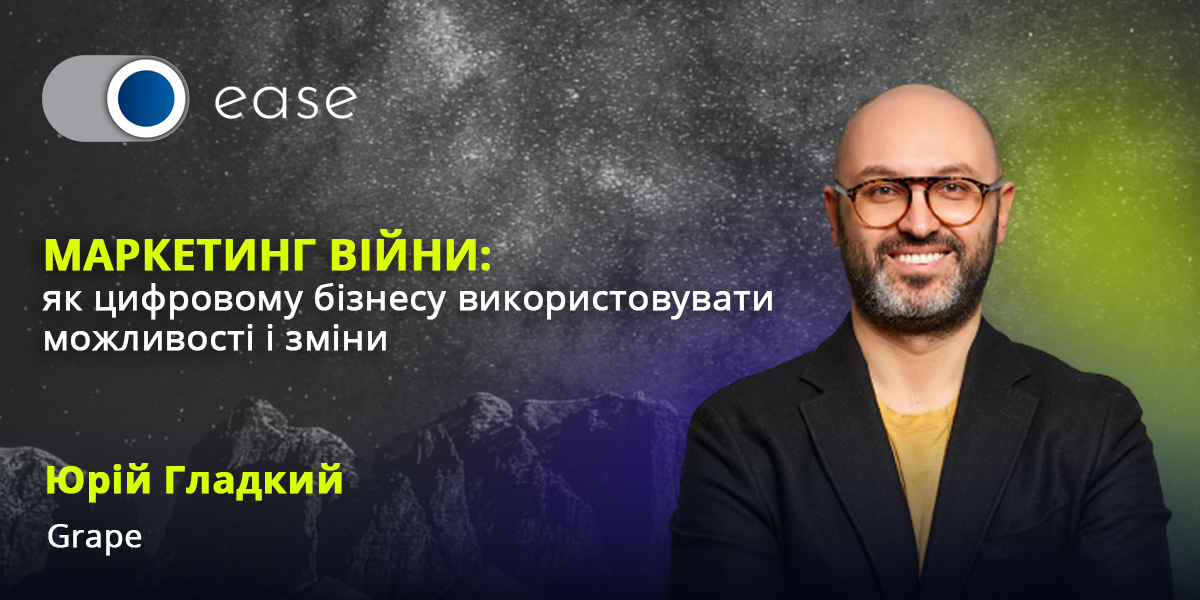 Marketing of the War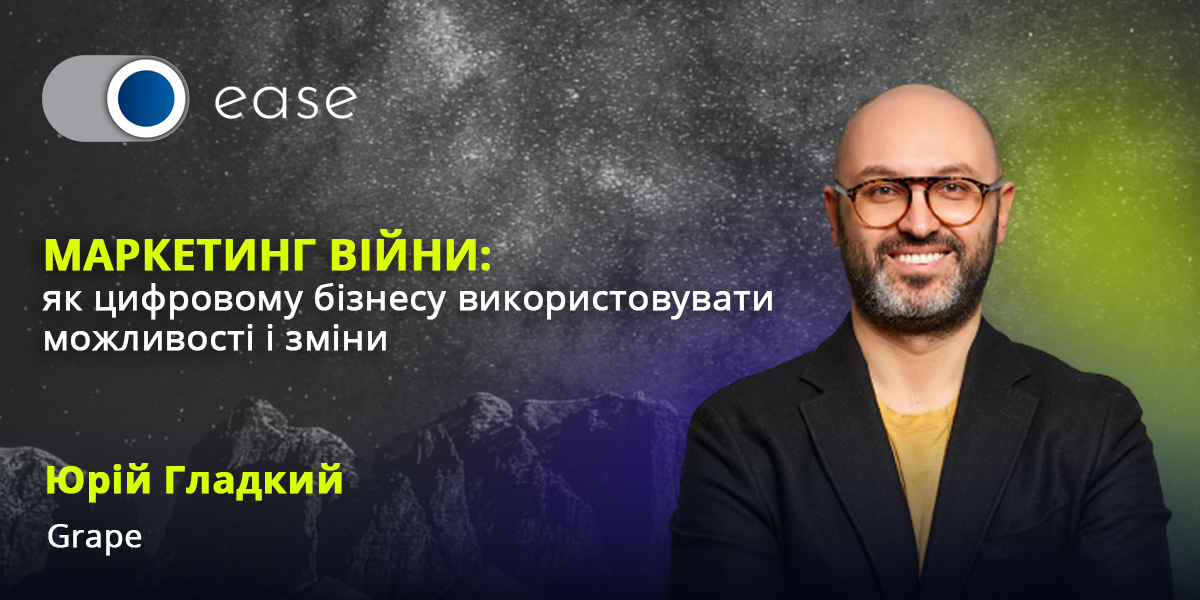 Marketing of the War: How to Use Opportunities and Change for Digital Business
Hardly a month ago, anyone could have seriously imagined that we would be looking at the marketing of war in the context of real hostilities and even in the heart of Europe.
But our Ukrainian strength is in the ability to turn challenges into opportunities. And on March 29, co-founder and CEO of Grape Full Cycle Creative Agency Yuri Gladky will talk about:
"Marketing of the War: How to Use Opportunities and Change for Digital Business."
After a smart lecture with Yuri, you will have a clear idea about the further resumption of business, ways to retrain and fresh ideas for the development and growth of projects in new conditions.
Yuriy is a marketer, consultant on brand strategies. He has worked with 15 brands from the TOP 100 most expensive brands in Ukraine.
✅ Included in the list of "TOP 50 entrepreneurs" and "TOP 100 inspiring Ukrainians" according to the version of MS-Today.
✅ Author of the course "How to create a real estate brand" on the Laba platform.
✅ Author of the channel in Telegram t.me/imgladkiy
We are waiting for you on March 29 at 18:00, Online.