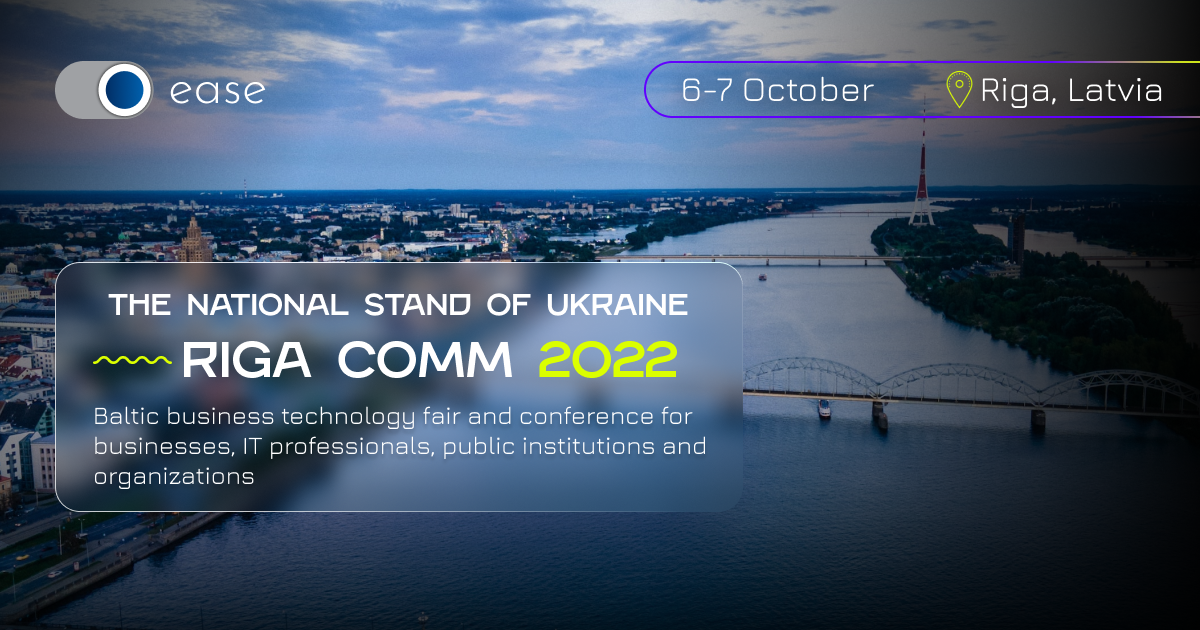 Riga Comm 2022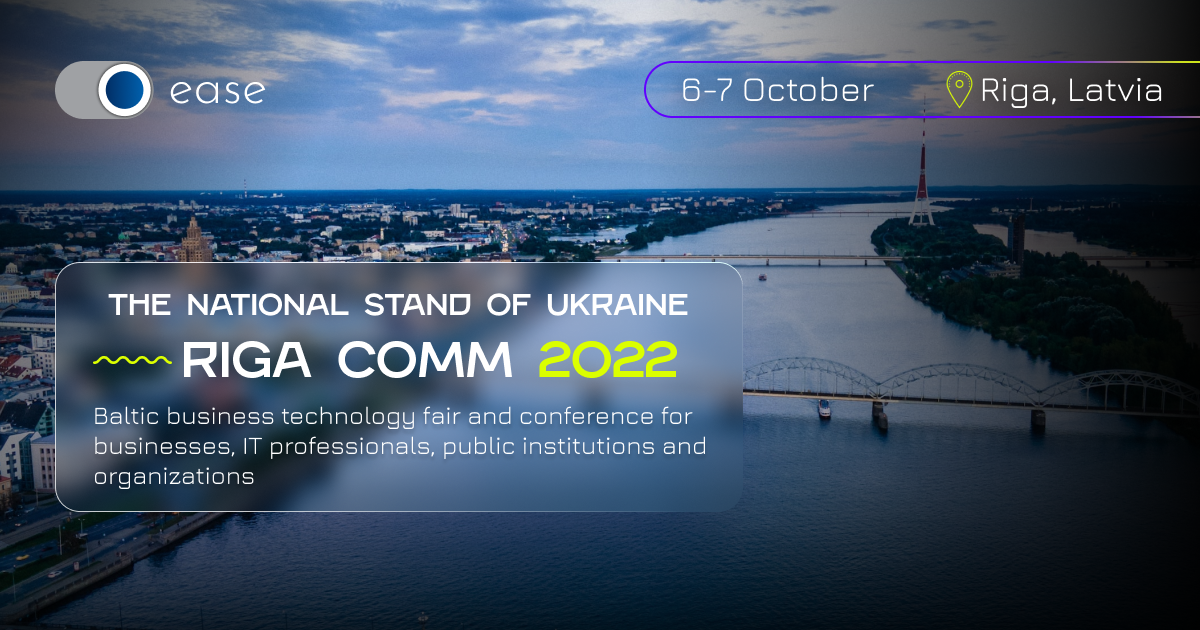 The National Stand of Ukraine
On October 6, the opening of the two-day exhibition  
RIGA COMM
  2022 will take place, where the EASE Association, together with partners, will present an innovative stand of the most powerful Ukrainian developments.
The Baltic countries will be conquered by:
Riga Comm will bring together developers of interactive and innovative ICT solutions, business applications, IT outsourcing services, and cybersecurity in one place.
For us, this is another great opportunity to tell and show the world what a powerful technology sector of Ukraine is, and even despite the full-scale invasion, our developers continue to provide quality services, implement complex projects and bring innovative products to light.