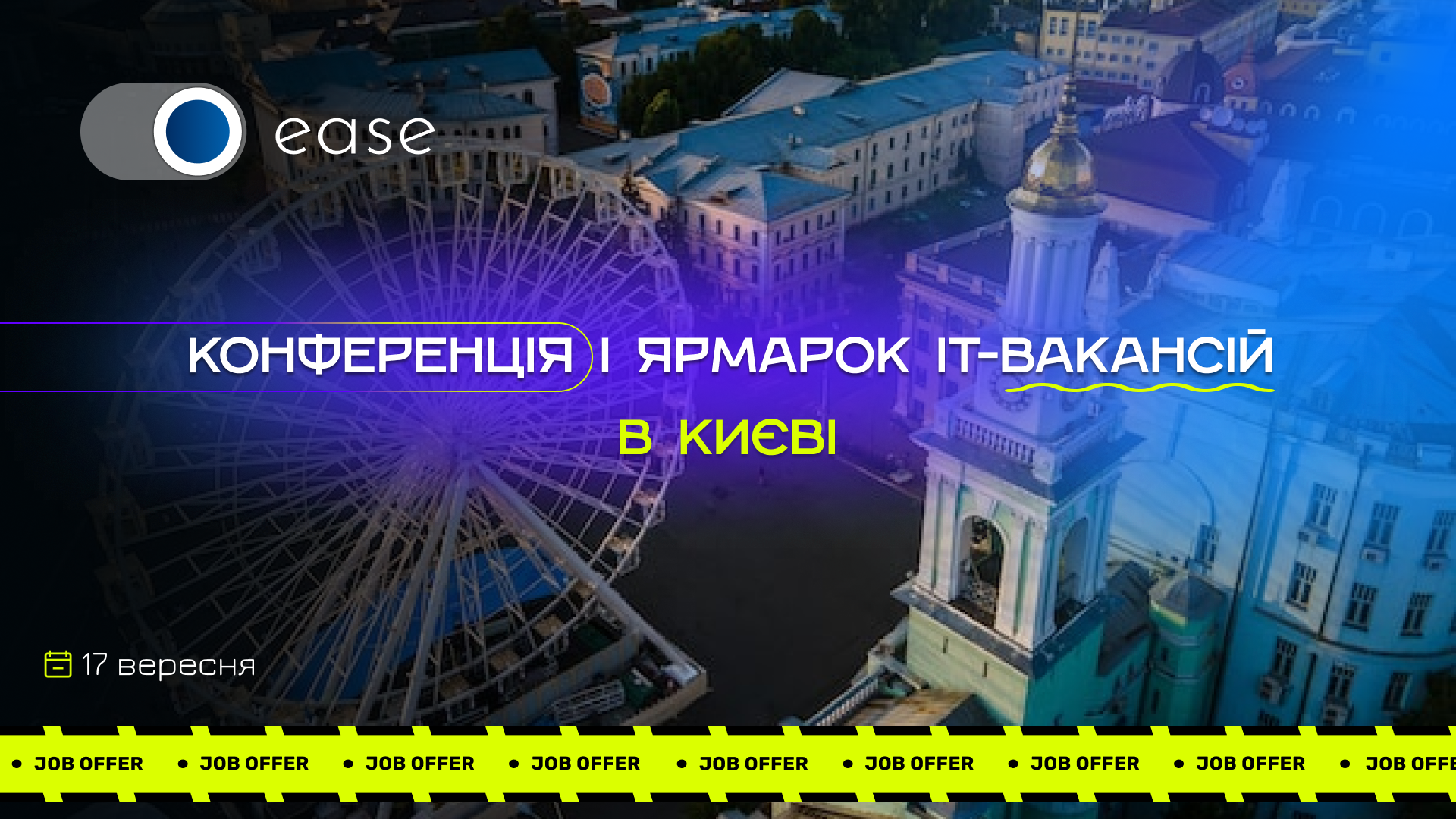 EASE ROAD SHOW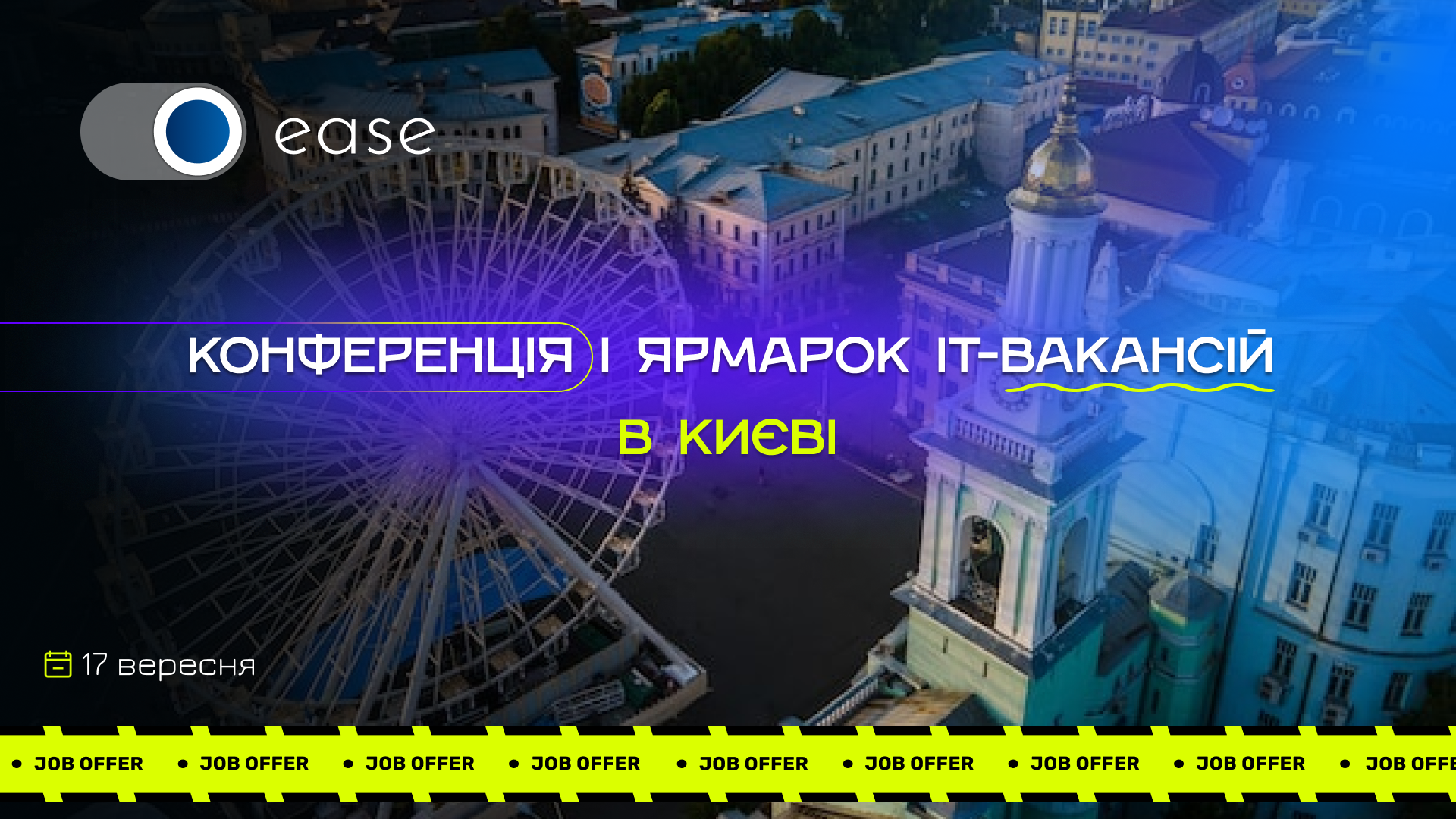 Top location in Kyiv
Motivational speeches about modern IT
Vacancies of strong companies
THIS EASE ROAD SHOW IS FINALLY IN KYIV ALREADY SEPTEMBER 17
FOR COMPANIES
The IT Job Conference and Fair is the flagship event of the EASE Association, where we plan to gather 500+ guests, including switchers, Trainee/Junior, Middle/Senior level IT specialists, students, IT company managers.
IT companies will be able to present themselves in front of an audience of potential candidates, upgrade their HR brand, and speak to a quality audience.
We provide:
a place for the company's stand at the top location in Kyiv, where guests can clarify information about your open vacancies, as well as check their level of knowledge in specific specialties with HR specialists.
PR companies of participants (mentions in the media, posting information about the company on the event page).
the opportunity for top managers of your company to speak at the event.
As it was in  Chernivtsi  .
As it was in the  Dnipro  .
The participation fee from the company is $100. Free for EASE residents.
To join, please call: +380 67 361 19 24 (Liubov, CEO EASE)
All security measures will be followed.
FOR GUESTS
Friends, the EASE Association invites you to join a large-scale IT conference and job fair . You are waiting for:
Stands of IT companies, where you can find out about open vacancies;
A rich conference program: presentations by top companies and founders, employment insights;
Opportunity to pass test interviews for HR;
Networking and meeting like-minded people, HR professionals and companies.
Entrance is free for guests ☝🏻
Register  here.