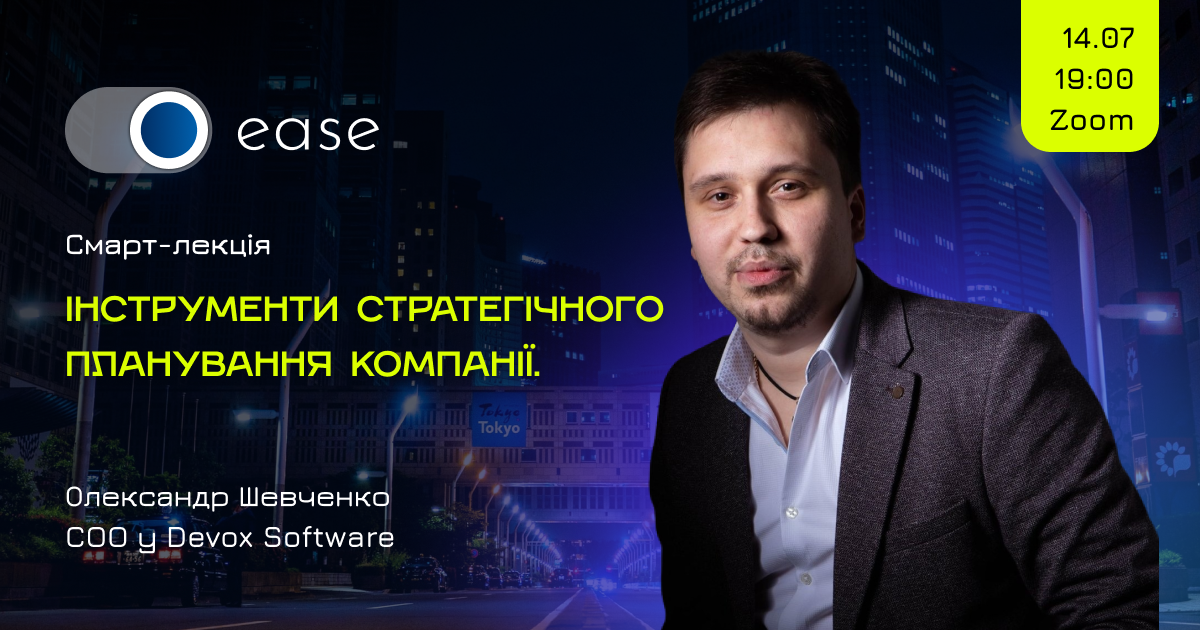 Smart Lecture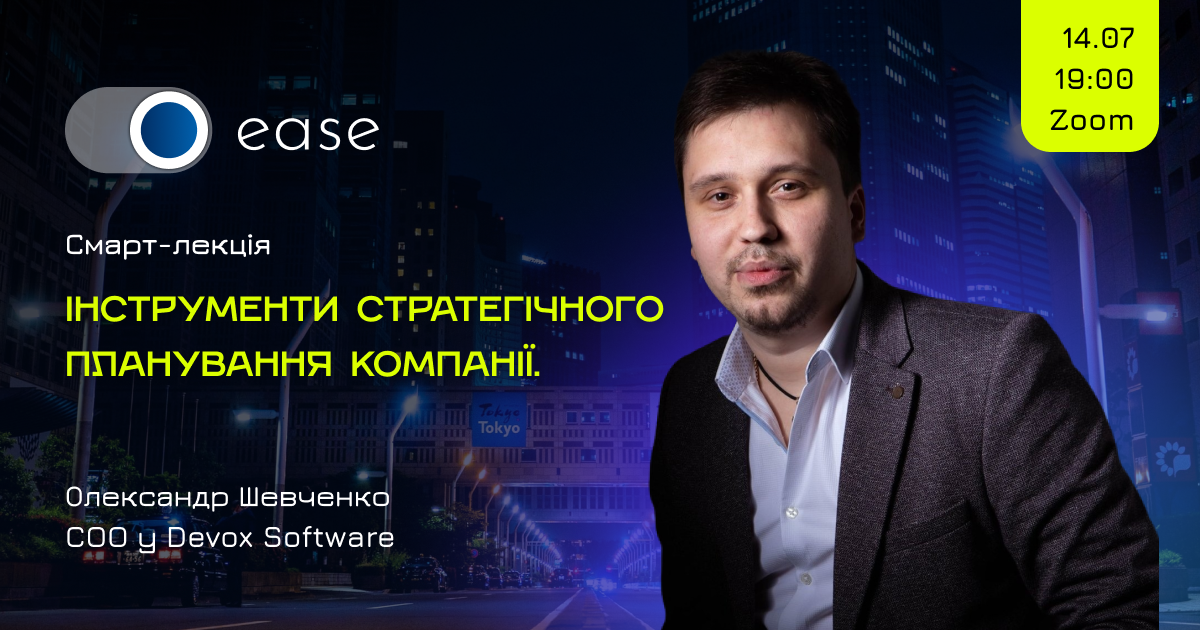 Planning tools for a good Company strategy
Izovtsy, we start the week with the announcement of our next smart lecture, which will take place on July 14th. This time, Olexandr Shevchenko, COO at  Devox Software ,  will talk about

"Planning tools for a good Company strategy".
Let's discuss the following questions:
1. What is the level of manageability of a company, at what size of an IT company does a systematic approach to strategic planning significantly help to increase it?
2. Strategic hypotheses, initiatives and tasks – let's break it down and consider the practical meaning
3. How to describe the strategic objectives so that they are understandable to every employee.
4. Overview of frameworks regarding Strategy Planning & Execution, their scope.
5. Operational rhythm – what it is and how it helps to achieve the planned at all levels of the company to the maximum
*Only for EASE residents
See you on July 14 at 19:00 on Zoom.
Do not miss the link in the private chat of residents🙏🏻💙