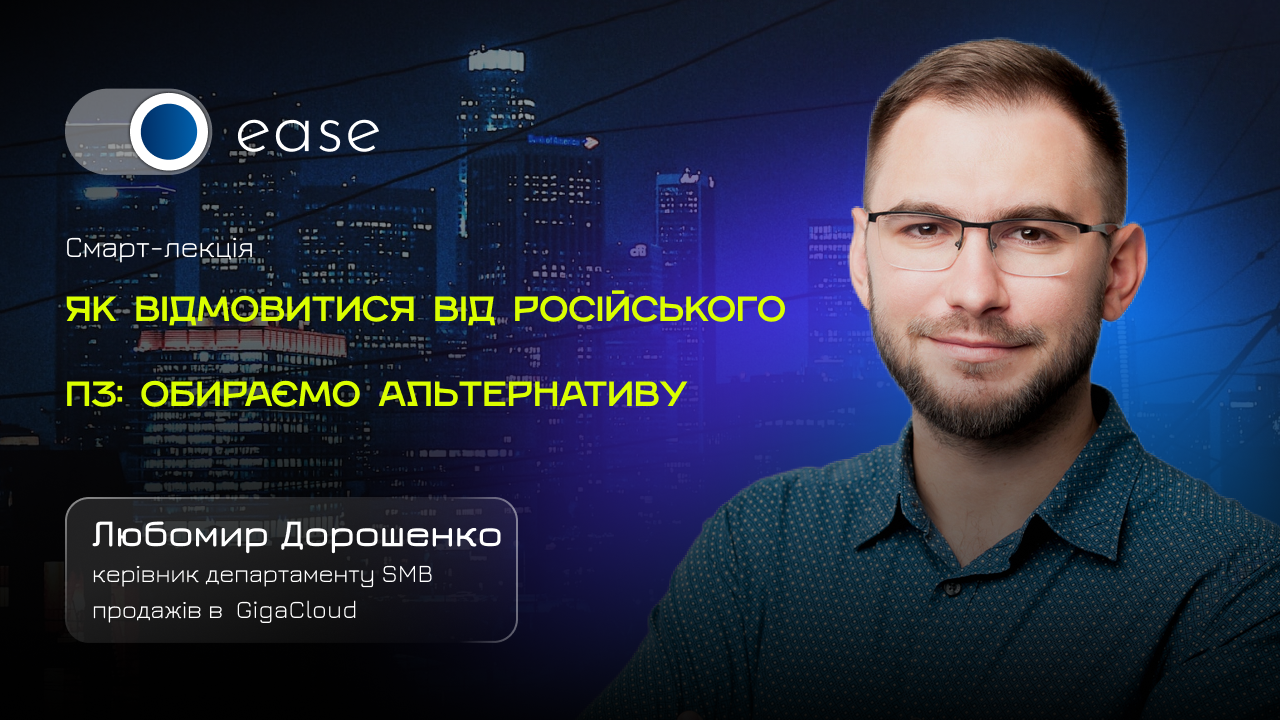 Smart-lecture. GigaCloud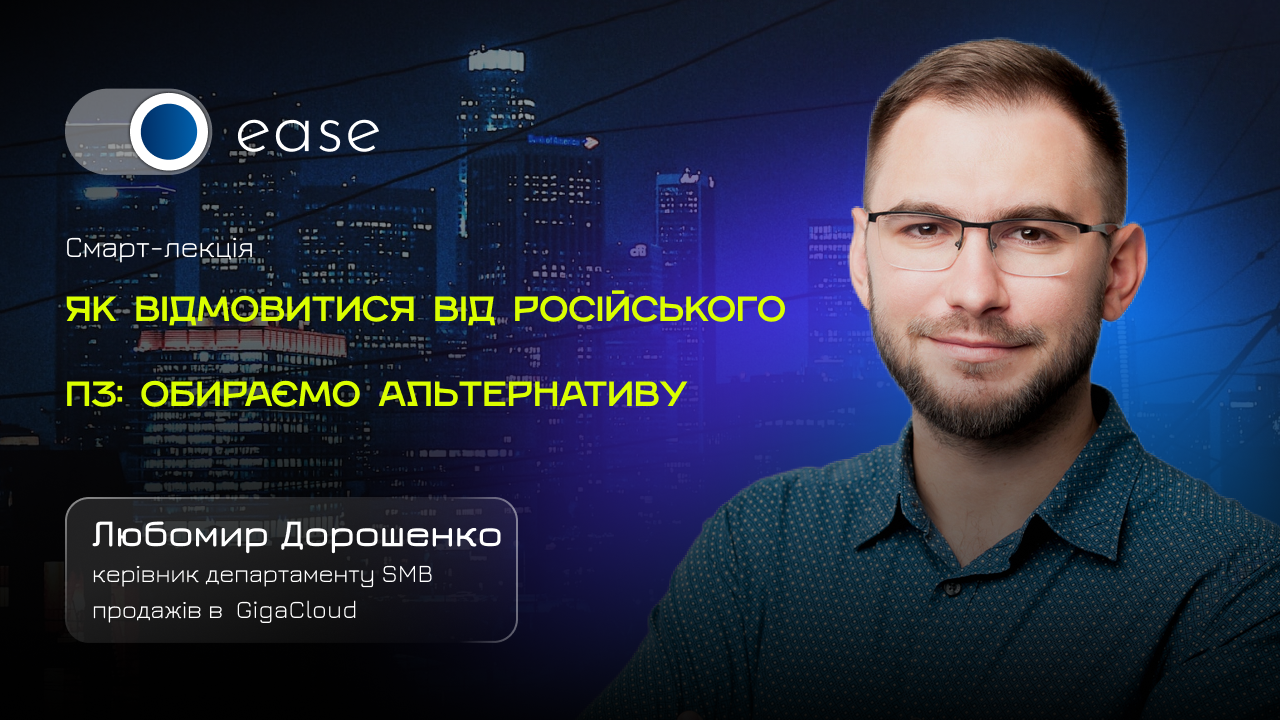 How to refuse russian software and what alternatives to choose
Friends, we invite you to a new smart lecture prepared for you by colleagues from
GigaCloud.
Lubomyr Doroshenko, head of the SMB sales department of the cloud operator GigaCloud, will talk about how to abandon russian software and what alternatives to choose.
Bitrix, 1C, AmoCRM, Jivosite, Unisender, InSales, Semrush and other systems that are quite popular in corporate use carry risks not only from the point of view of sponsoring companies of terrorist countries and unrecognized republics, but can also become a source of corporate data leakage.
GigaCloud is the leader of the cloud technology market in Ukraine in terms of growth rates and the number of customers. GigaCloud leases IaaS services (Infrastructure-as-a-Service) to customers of any scale — from small businesses to huge corporations.
During the smart lecture, we will review cool and effective analog tools. So join on 26.01 at 18:00 via the link published in the closed chat of EASE residents.
Before meeting