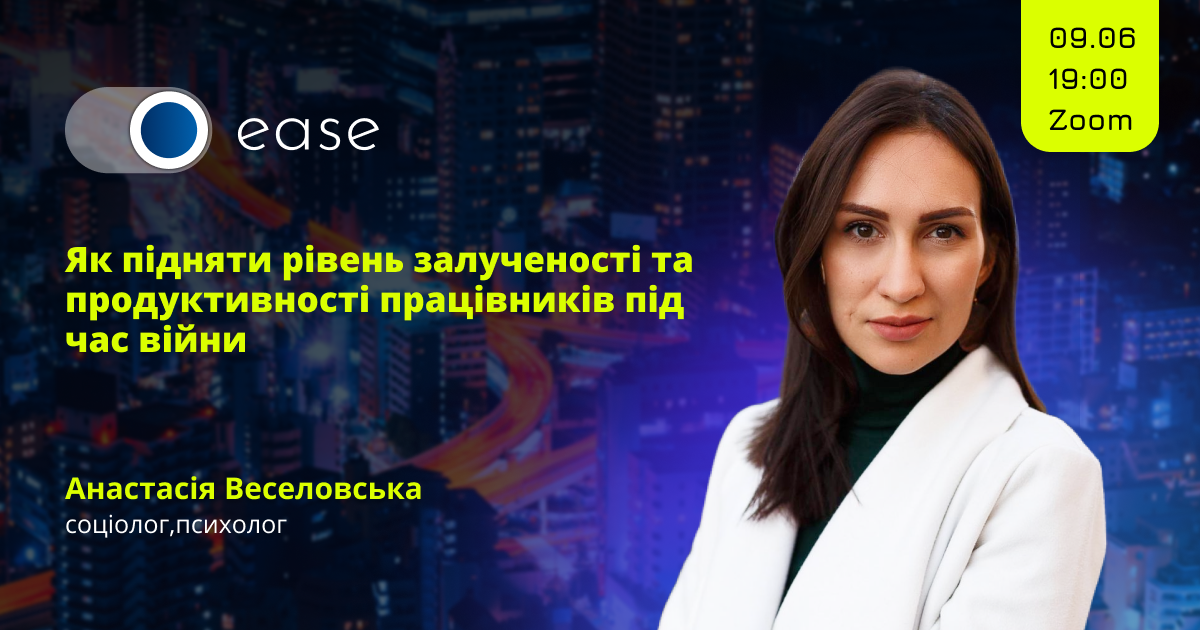 Smart Lecture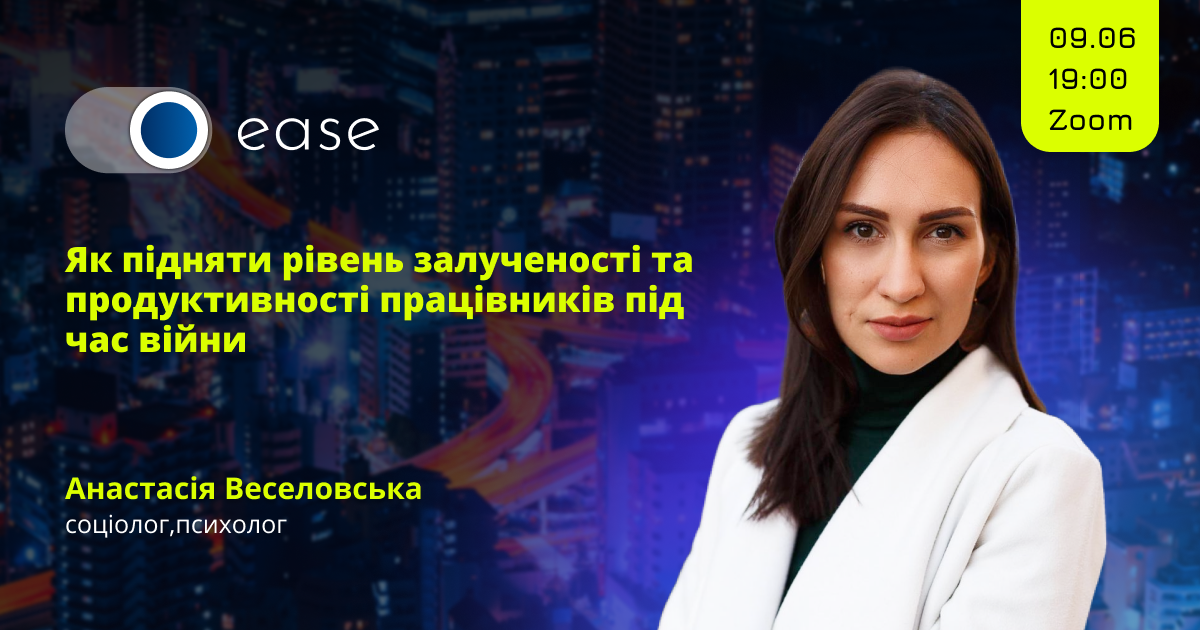 How to Raise Employee Engagement and Productivity During a War
Friends, the focus of the next EASE Smart Lecture will be on the team. Talk with expert will be about:
"How to Raise Employee Engagement and Productivity During a War"
After the lecture, you will know:
How to properly monitor the condition of workers during the war?
How to "bundle up" a team so that it continues to "work hard" 24/7 as before?
What are employees hiding from you?
What do employees really want from you? What to do so that they do not leave you for others.
We invited Anastasia Veselovskaya, a sociologist and psychologist, to share her experience and expertise with you.
Anastasia works in cognitive behavioral therapy approaches, transactional analysis, NLP. Besides:
Created a volunteer project for psychological assistance #30_minutes_of clarity. Over the past year, more than 280 people have helped.
Has 12 years of experience in marketing research. Geography – Ukraine, Kazakhstan, Tajikistan, Kyrgyzstan.
Join the EASE Online Smart Lecture on June 9 at 19:00. See you!