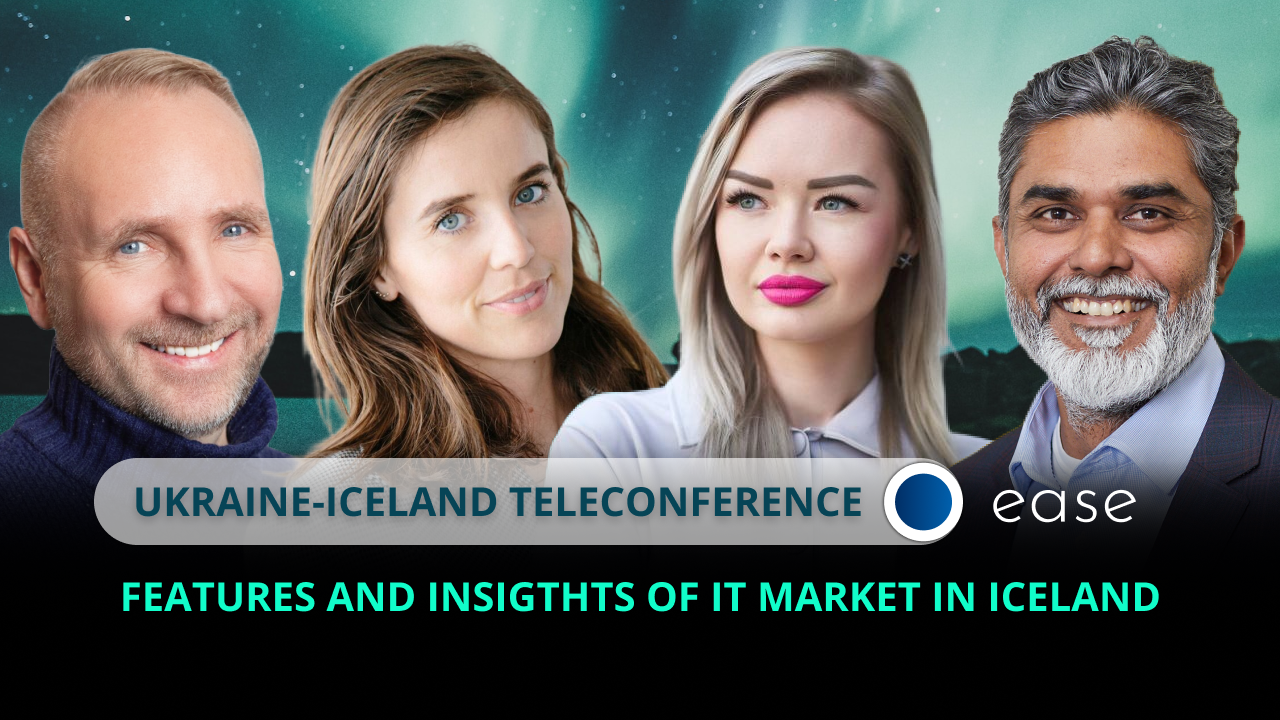 Teleconference Ukraine – Iceland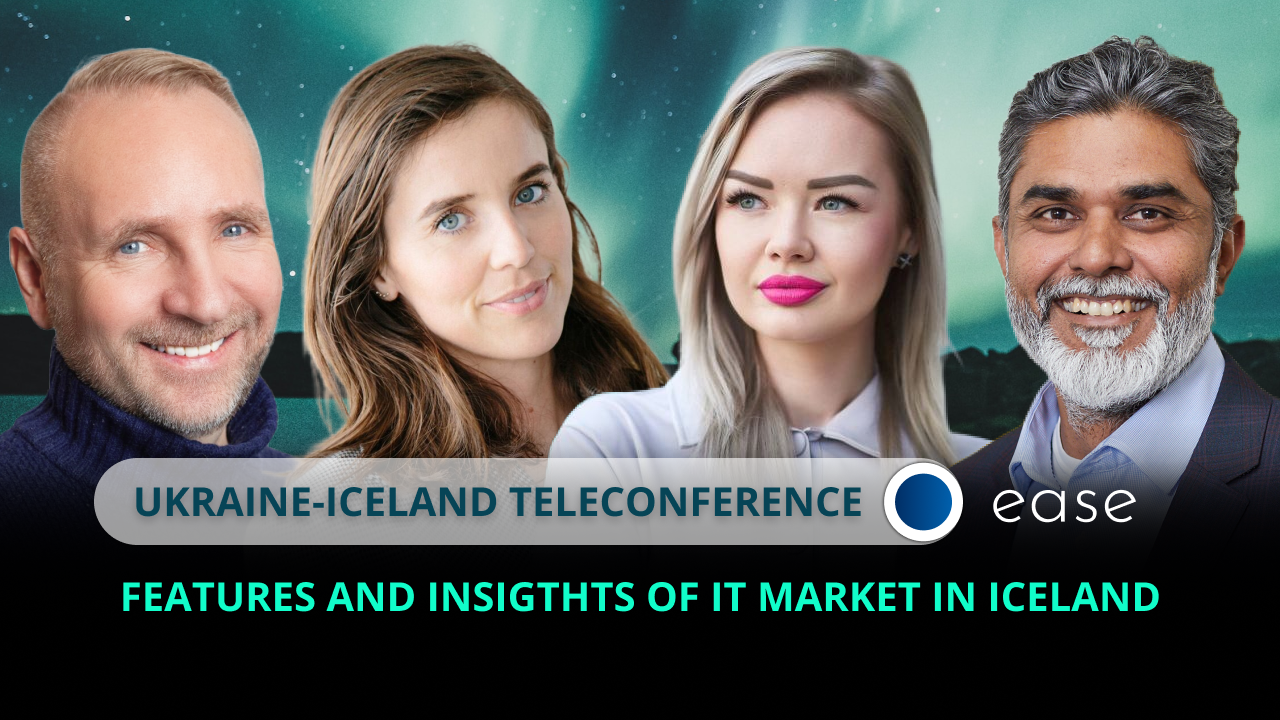 Iceland's economy is built on the Scandinavian model, which makes this country one of the most developed in the modern world.
We invited our IT partners from the region to the traditional Teleconference, to shared with us practical information about the technological market of Iceland, the peculiarities of starting and running a business there, and also talked about possible points of addition for cooperation between Ukraine and Iceland in the direction of IT and innovation.
Among the speakers:
Moderator of the Teleconference — Liubov Mochalova, CEO of European Association of Software Engineering.
Join the Ukraine-Iceland Teleconference on August 23 at 17:00 (Kyiv time)