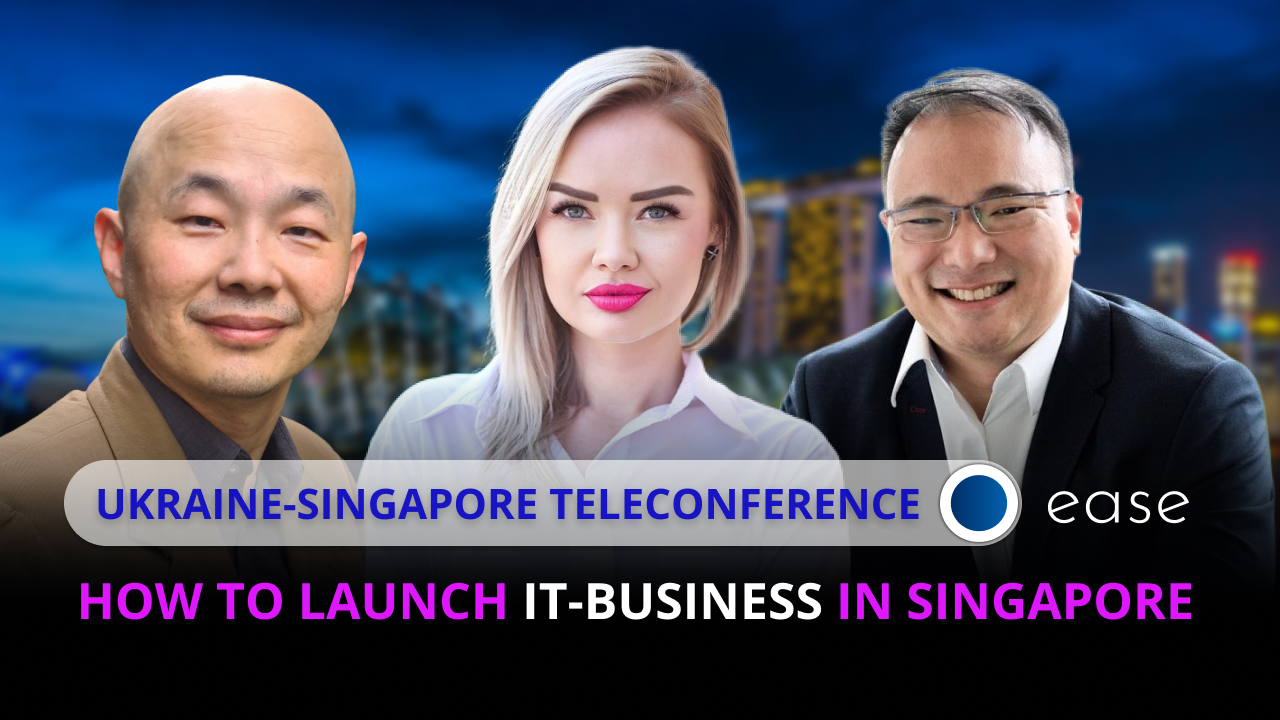 Teleconference Ukraine-Singapore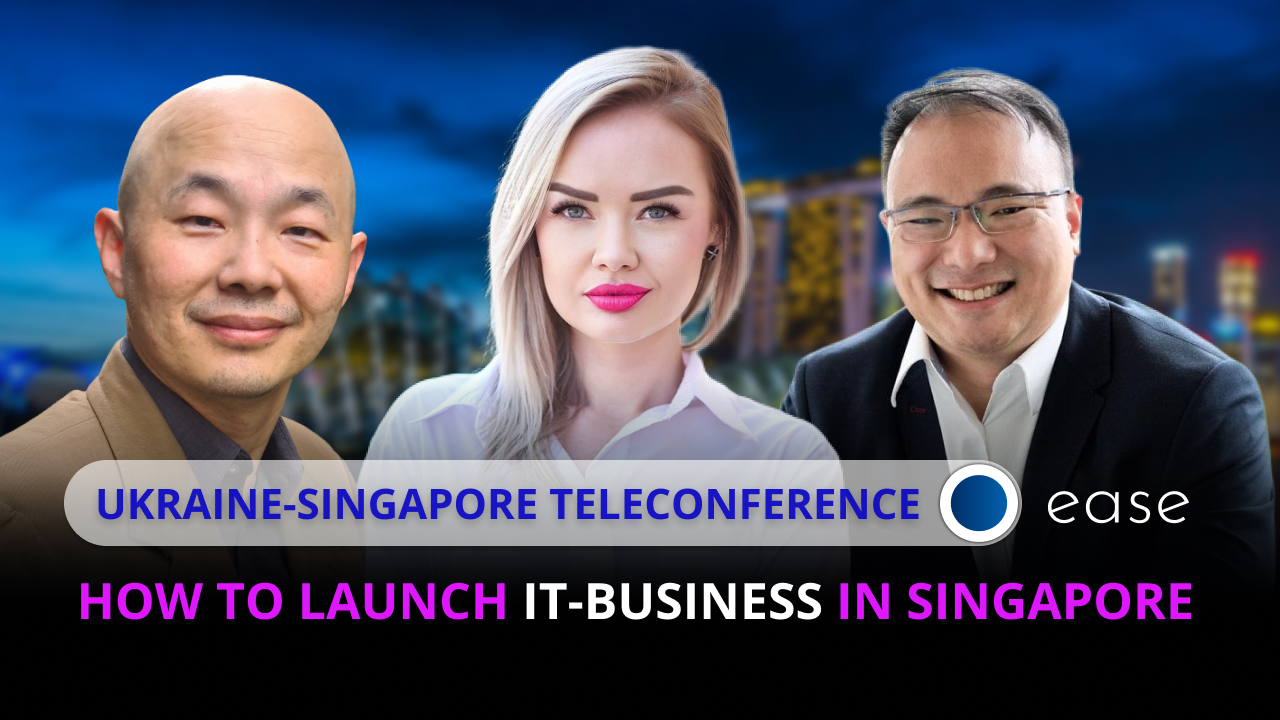 How to start a business in Singapore
EASE launches a series of Teleconferences with foreign partners. Friends, our community is actively expanding its boundaries. We communicate with representatives of the IT business in America, Singapore, Israel, Sweden, Germany, Turkey and other countries. We are confident that their expertise will help you find answers to many questions related to the conquest of new markets and business culture in certain regions.
8 July we will hold the Ukraine-Singapore Teleconference
Meet the speakers of the stream:
👤 Lim Yau Boon, has 30 years of Asia Pacific experience across multiple industries and functions with various leadership roles in SAP, IBM, Motorola, Nextech AR&LDR Technology.
👤 Wayne Siew, Co-Founder of IncorporateYour.com, successful Serial Entrepreneur with more than 20 years of experience across Technology, Sales, Innovation and Education.
👤 Andre Reboh – Managing Partner at Jadestonepartners Pte Ltd, www.jadestonepartners.com. He has more than 25 years record in serving multinational corporate groups, investment funds, families, and entrepreneurs in a variety of financial centers. His main area of expertise is tax planning, trust/corporate structuring, asset protection and family governance.
Moderator of the Teleconference — Liubov Mochalova, CEO of European Association of Software Engineering.
Singapore is an ideal place to start a business in Asia and tomorrow we will discuss:
✅ Key reasons and benefits for doing business in Singapore.
✅ Features of legal registration and tax rates.
✅ Efficient process of creating an innovative company in Singapore. Where to begin?
✅ What is the current IT infrastructure like?
✅ What projects investors are most interested in, what is the best way to pitch the project. Features of the region.
✅ Collaboration between Singapore & Ukrainian technology companies
✅ Building a business remotely, when one partner is in Ukraine, the other in Asia. Is it possible?
Turn on reminders and join the EASE international online conference by the link.
We will start at 2 pm (Kyiv time)
7 pm (Singapore time).