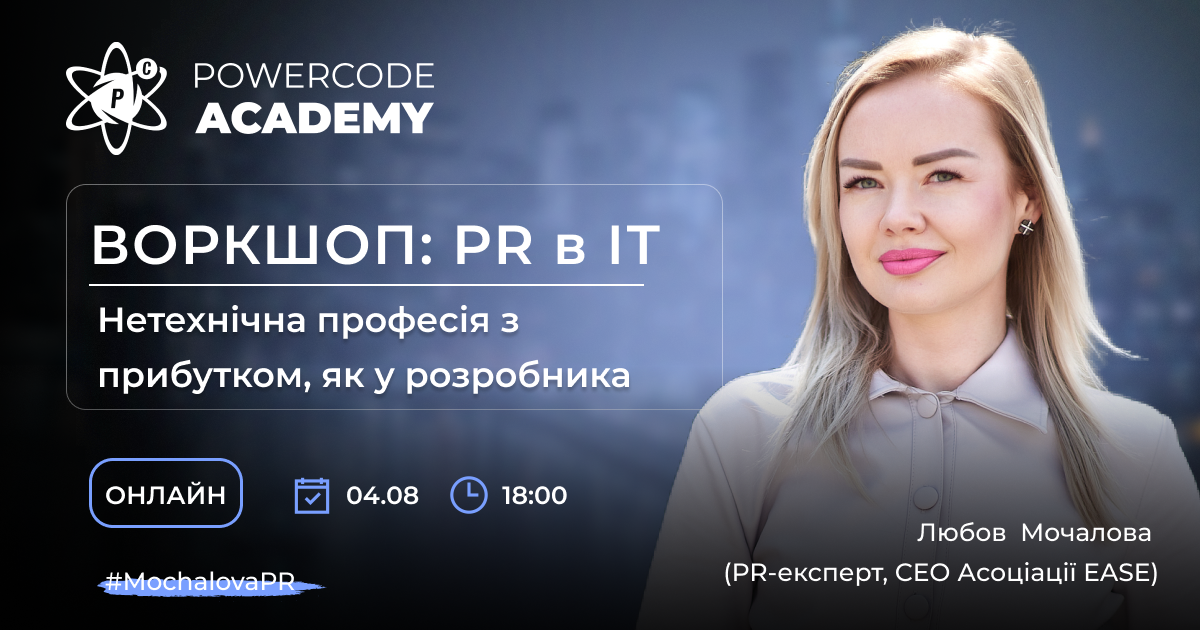 Workshop PR in IT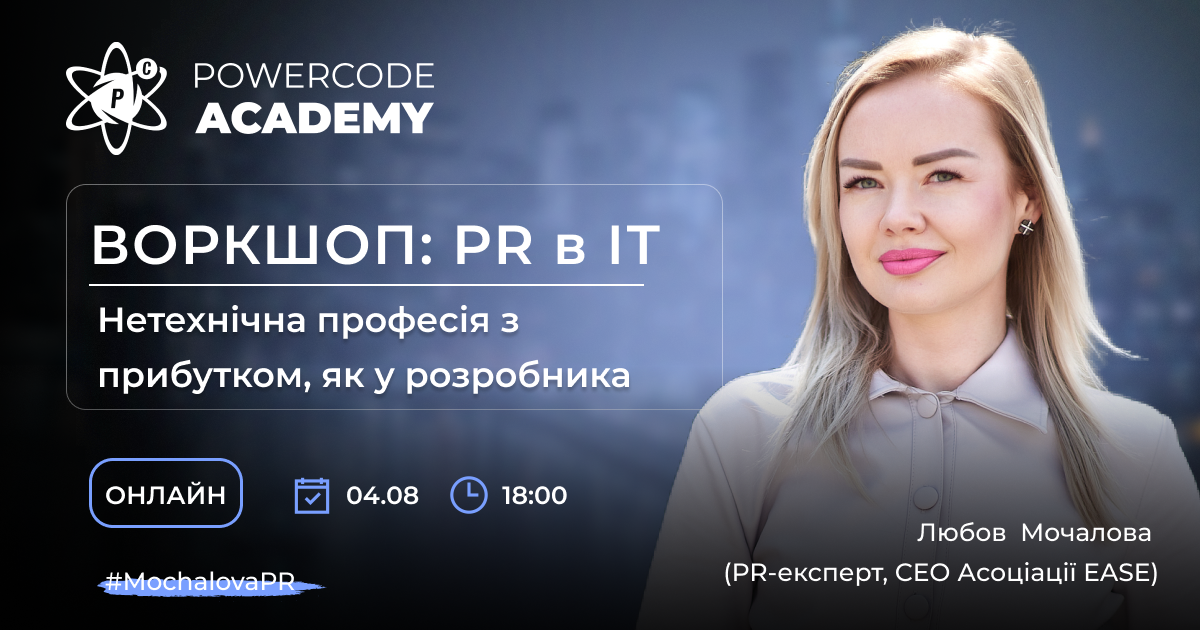 The profession of a PR specialist in IT is an opportunity for career growth without restrictions. Learn how to become a highly qualified specialist at a free PR in IT Workshop
Liubov Mochalova, PR expert and CEO of the EASE Association, will tell all about the profession of a PR manager on August 4 at 18:00:
How to become the best and what success in Public Relations consists of

How to position yourself before you start positioning others.

How to work with large clients and how to work with them so that they listen to your opinion;

Where to look for the first ones and where to start working with them
All about effective PR at the exclusive workshop of Liubov Mochalova already this Thursday
Learn a profession that will bring excitement and profit in any conditions:
– Gain opportunities and influence.
– Live an interesting, rich life.
– Communicate with the business elite, politicians and the media.
– Create large-scale projects and make them famous
Liubov rarely gives master classes. We advise you to come to this one. Access to the broadcast by pre-registration https://pr.powercode.academy/