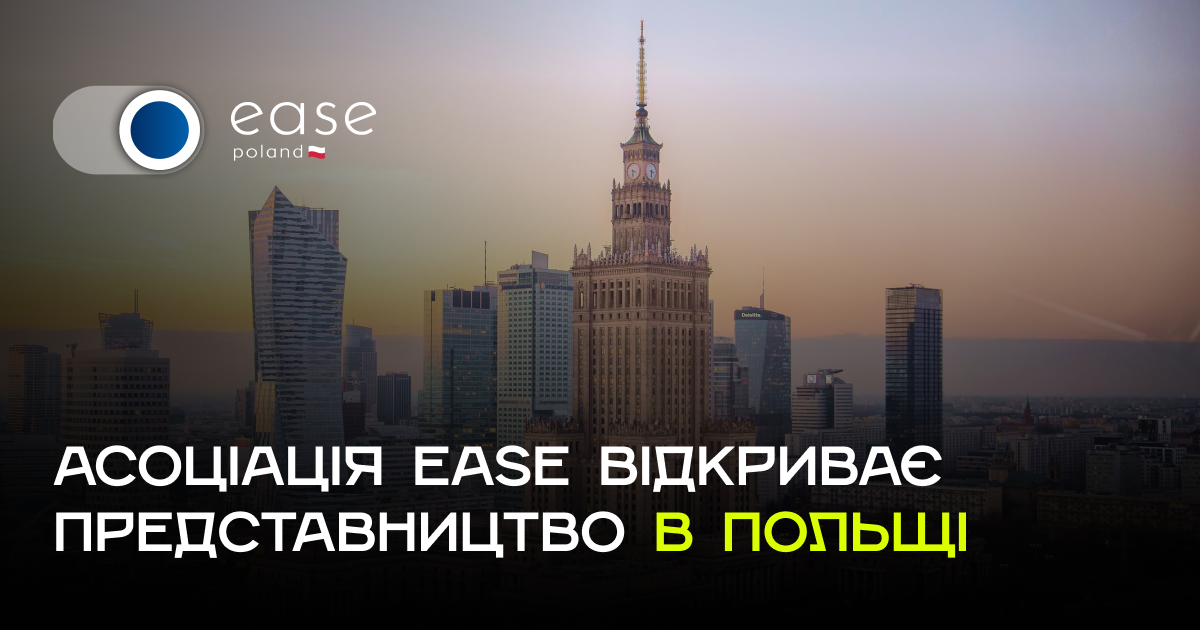 EASE News
EASE open a representative office in Poland
The EASE Association officially expands its borders—we open a representative office in Poland.🔥
We unite two countries for effective work in European markets:
New collaborations and expertise of European IT companies;
Search for international media partners;
Acquaintance of the IT business environment of Ukraine and Europe, tête-à-tête communication and overcoming the stereotypes that IT business faces in the process of entering new markets;
Holding international conferences and forums to strengthen the IT brand of Ukraine in Europe.
And we start with the EASE Poland Meetup meeting with EASE President Vladislav Savchenko in Warsaw on August 30th.
For whom the meeting:
Founders, co-founders and top managers of IT and innovative companies wishing to expand their partnerships with the IT community of Ukraine and Europe;
IT investors looking for potential products and projects;
Sign up here to get your Meetup pass and location details.
And in September we will hold a large-scale conference and presentation of EASE Poland in Kyiv. Stay connected and join the progressive EASE community.
Contacts for communication in case of questions:
[email protected]
+380 68 105 5442 – Natalia