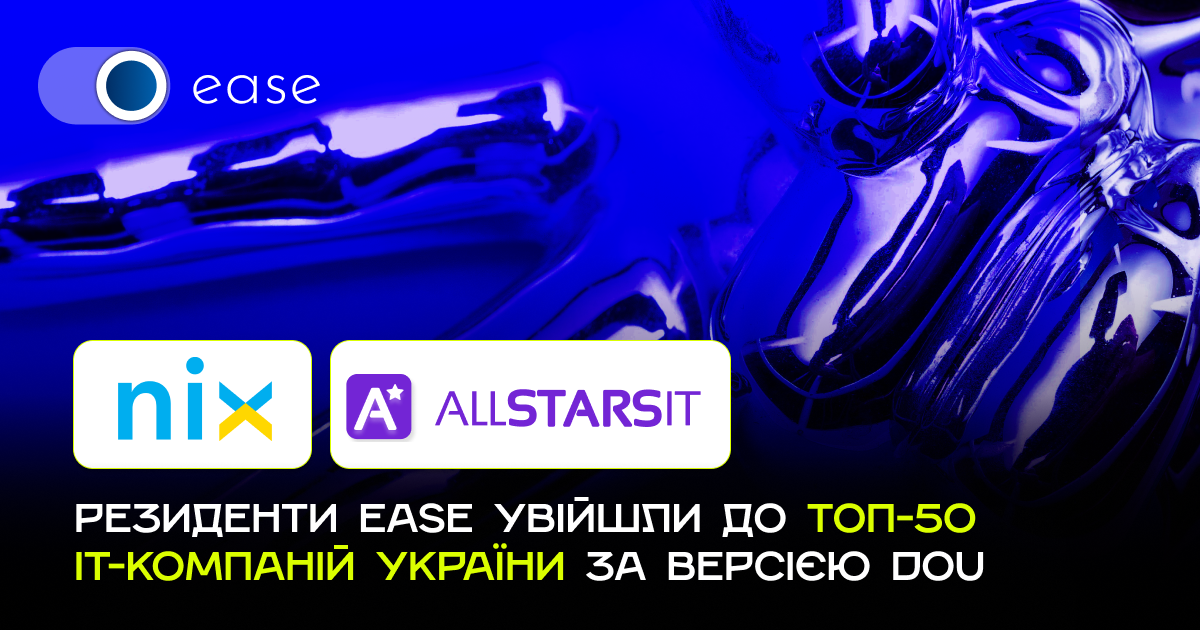 EASE News
Our residents NIX and AllSTARSIT entered the TOP-50 rating of IT companies of Ukraine, according to the results of DOU analytic.
We are proud of our residents, who have held leadership positions for many years of their fruitful work.
At the same time, according to the publication, half of the IT companies faced negative growth dynamics, and the number of IT specialists decreased by almost three thousand. But we know that this trend is temporary, because the ambitions of Ukrainian citizens are stronger than the circumstances.
The good news is that more than 60% of companies reported that they did not stop hiring after February 24. Although it was not as active as in the previous months before the full-scale invasion, but jobs were created, are being created and will continue to be created.
Read more about the situation on the market in the article at the link.