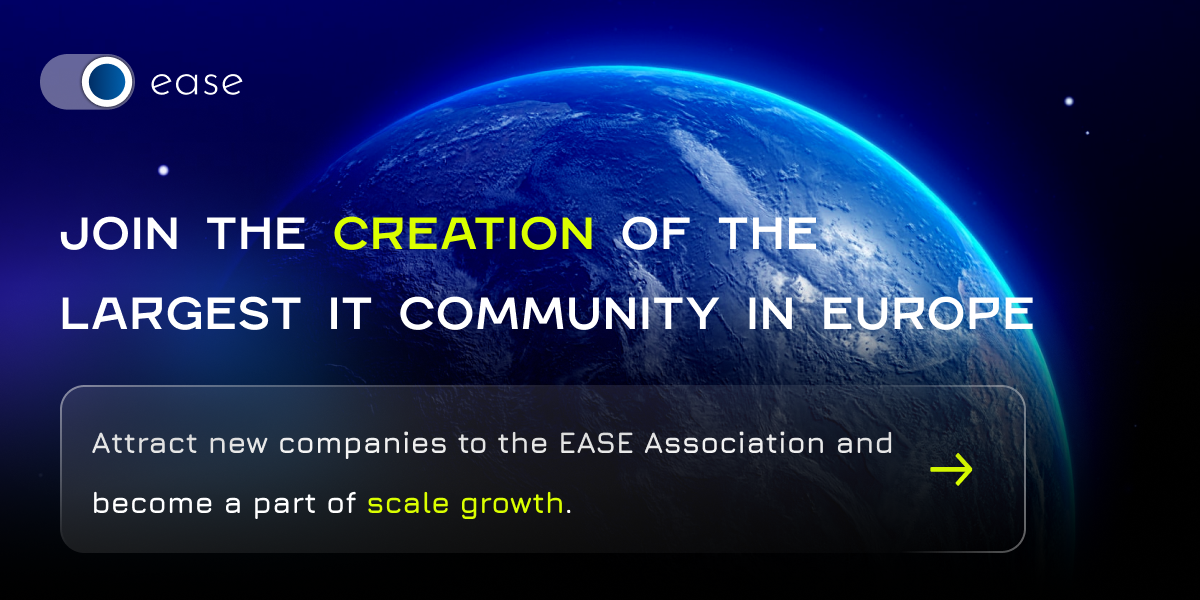 EASE News
EASE ASSOCIATION LAUNCHED REFERRAL PROGRAM
Friends, our EASE team decided to involve you in the active creation of the largest community of innovators.
We have already proven our loyalty and that we can be trusted. You actively recommend us to your colleagues, for which we are mega grateful.
So we decided to reward you for it. We are launching a referral program: we return 20% of each new resident that you attract to the community.
WHO CAN BECOME A RESIDENT OF THE ASSOCIATION OF EASE?
Our resident can be a company that:
product or outsourcing IT company, a company whose activities are innovative;
is a legal entity registered in Ukraine or anywhere else in the world;
has a clean business reputation, not noticed in scandals;
does not engage in gambling, betting, pyramid schemes, traffic arbitrage;
non-toxic in the information field.