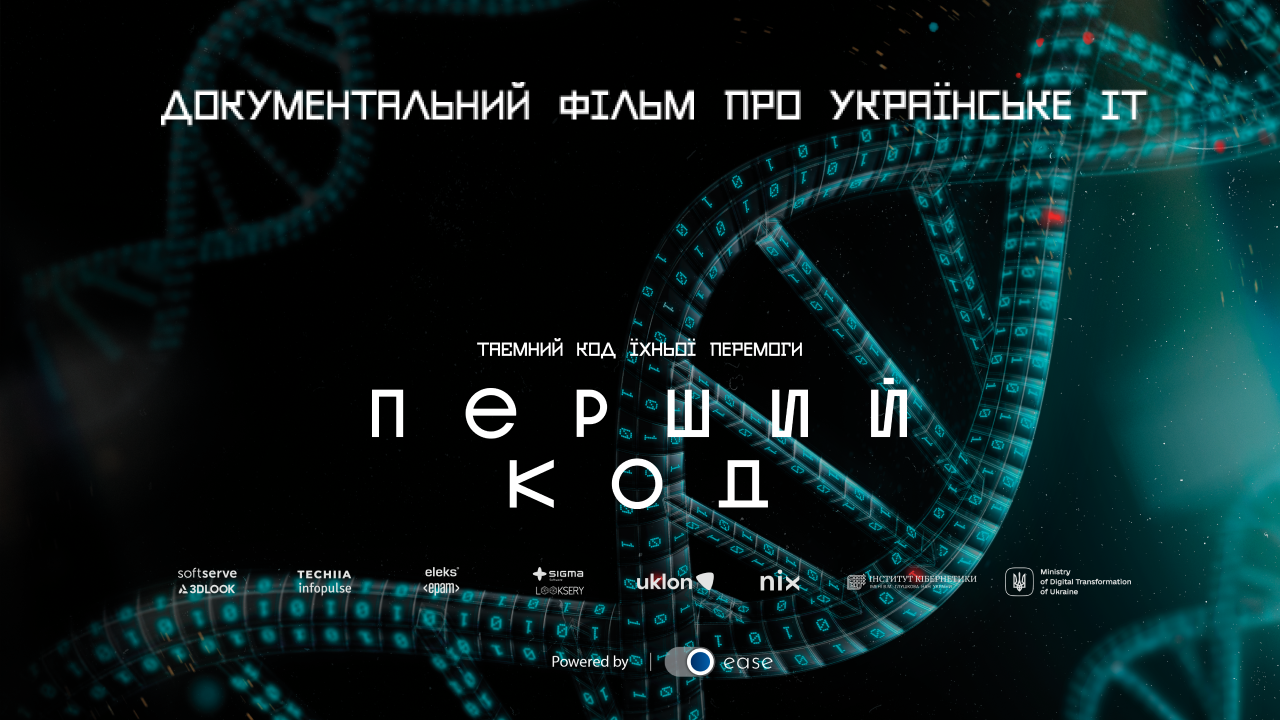 EASE News
FIRST CODE. PRESS CONFERENCE AND TEASER PRESENTATION
The first press conference and presentation of the teaser of the documentary film about Ukrainian IT "First Code" 🎥
December 12 (Monday) from 14:00 to 15:30
in the information center "Ukrinform" at the address of st. B. Khmelnytskyi, 8/16, our film crew will tell the details and share an exclusive about the shooting of the film:
The role of IT troops in the present military period.
Companies that influenced the development of Ukrainian IT technologies.
Insights from exclusive interviews
Undisclosed facts of the organization of the shooting process in blackout conditions.
Details of the film's budget
Teaser presentation
Speakers of the press conference, "First Code" dreamcast:
1. Director: Arthur Lerman
2. Producer: Vladyslav Savchenko
3. Creative producer: Liubov Mochalova
4. Screenwriter: Tetyana Burenko
Moderator: Anatoliy Anatolich
Contacts for ACCREDITATION: Ruslan Bessonni telegram @rusbess or call +380999093670
"First Code" is the flagship project of the EASE Association, this story is a journey through time: it begins in the 50s – from the creation of the first computer by Ukrainian engineers to the present – when the IT sector became not only a powerful industry, but also an important one front in the war with Russia.
How did it all begin, how will this world's first cyber war end and how will it affect the future of Ukrainian IT?
The history of Ukrainian IT will be told by the most prominent representatives of the industry: the companies EPAM Systems, 3DLOOK, ELEKS , Looksery, TECHIIA , Sigma Software Group , SoftServe, NIX , Uklon, Infopulse , as well as the V. M. Hlushkov Institute of Cybernetics of the National Academy of Sciences of Ukraine, The Ministry of Digital Transformation.
The film was created on the initiative of the EASE Association team.
See you!