EASE News
First Code: Private Screening Event
At the Zhovten Cinema, Ukrainian IT entrepreneurs were given an early peek at The First Code, a documentary charting the evolution of the country's IT industry. This intimate screening played host to about three hundred tech enthusiasts hailing from Kyiv. The film artfully narrates the pulsating journey of Ukrainian technology, taking us back to the 1950s when homegrown engineers constructed their first computer. It then propels us through the decades to the present day, a time when the IT industry serves not only as a robust pillar of the economy, but also as a vital ally in Ukraine's ongoing war with russia.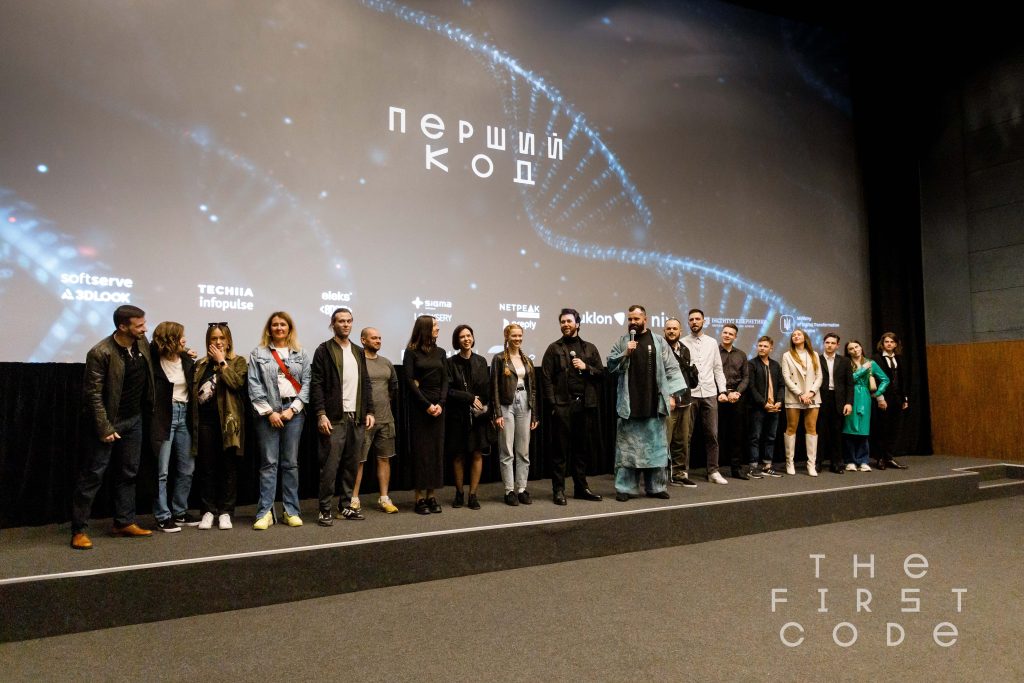 The screening was attended by a who's who of the IT world, with high-profile business leaders, influencers, and representatives from tech companies gracing the event. Also, present were roughly twenty members of the film crew, under the leadership of director Arthur Lerman.
Notable guests included Vitaliy Dyatlenko, co-founder of Uklon, and Taras Kitsmei, president of SoftServe Corporation. Alongside producer Vladyslav Savchenko, they held a candid discussion about the global significance of Ukrainian IT, right on the cinema's stage. The charismatic Anatoliy Anatolich was the evening's host.
When the lights came up, the audience rose in a standing ovation. The consensus was clear: The First Code is a must-see film for anyone wanting to grasp the integral role the tech sector plays in modern warfare.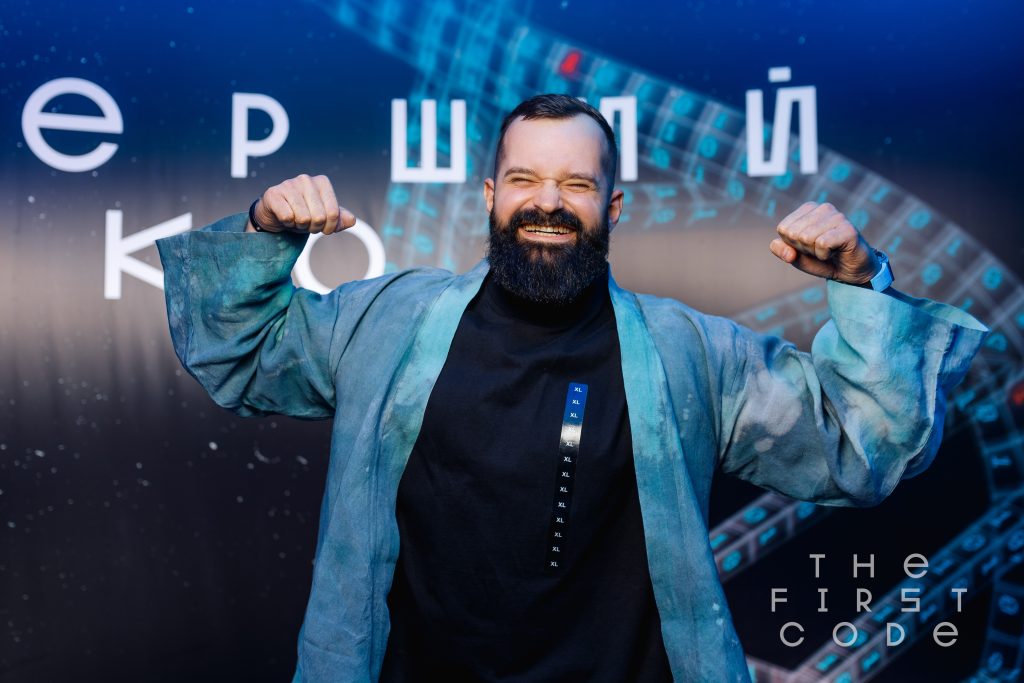 Words fail to fully capture the emotions I'm feeling, but one thing I know for sure is that my team and I have accomplished something that transcends the Ukrainian IT scene, making a significant impact on Ukraine's global standing. From its conceptual stages to the present, The First Code has been a transformative journey. Our team's ambition swelled with each day of shooting, as we realized that our film's importance reached far beyond Ukraine's borders. Today, I feel an immense sense of pride looking at the final product. With a compelling script, a Hollywood-style visual flair, and exclusive insights from Ukrainian IT pioneers, this film promises to captivate every viewer. "The First Code isn't just a movie, it's a catalyst for changing the global perception of Ukraine's IT industry," says Vladyslav Savchenko.
A press conference followed the premiere, where the film's producer made an exciting announcement. They pledged to have this Ukrainian documentary translated into six languages, extending its reach to audiences worldwide. Additionally, the producer revealed that the film was produced on a significant budget of half a million dollars.
"Indeed, I'm eager to make this film accessible in as many languages as possible. Naturally, I've got German, Polish, French, Italian, Spanish, and English in mind. Speaking about the budget, I took it upon myself to fund the project, given my firm belief in the promising future of our tech industry. To me, investing $500,000 in a story that has the potential to bring in billions and attract global attention, well, that's just a smart move!

We're aiming to showcase that we're not just courageous, but also intelligent, creative, entrepreneurial, and knowledgeable about IT. This movie is our conduit for doing just that. We're planning nearly 30 private screenings across the globe – from Berlin to San Francisco, New York to Miami, and more. This first preview is a test run of the format. From here, we aim to demonstrate Ukraine's capabilities to the global IT community and attract investments.

The idea is that everyone should take notice, explore potential collaborations, and discover what innovative products and startups Ukraine has to offer. After all, to make its mark in the world, a nation needs to sell itself effectively. Our mission is to craft an engaging narrative about Ukrainian IT, and share it with the entire world. As investments and projects start flowing into Ukraine, significant venture capital entities will begin to take notice of us, and we anticipate them establishing their offices here. This will ultimately put Ukrainian entrepreneurs in the spotlight due to the unique characteristics of our country," explained the film's producer.
The distinctive soundtrack for The First Code was masterfully crafted by TVORCHI.
A slew of key representatives participated in the film's production, including those from EPAM Ukraine, 3DLOOK, ELEKS, Looksery, Techiia Holding, Sigma Software Group, SoftServe, NIX, Uklon, Infopulse Ukraine. The Glushkov Institute of Cybernetics of the National Academy of Sciences of Ukraine and the Ministry of Digital Transformation, including Ukraine's Minister of Digital Transformation, Mykhailo Fedorov, were also involved.
The film is set for a wide release in the fall. But before that happens, The First Code will embark on a world tour featuring private screenings.
At present, negotiations are in full swing to feature the film on popular streaming platforms such as Netflix and Amazon.