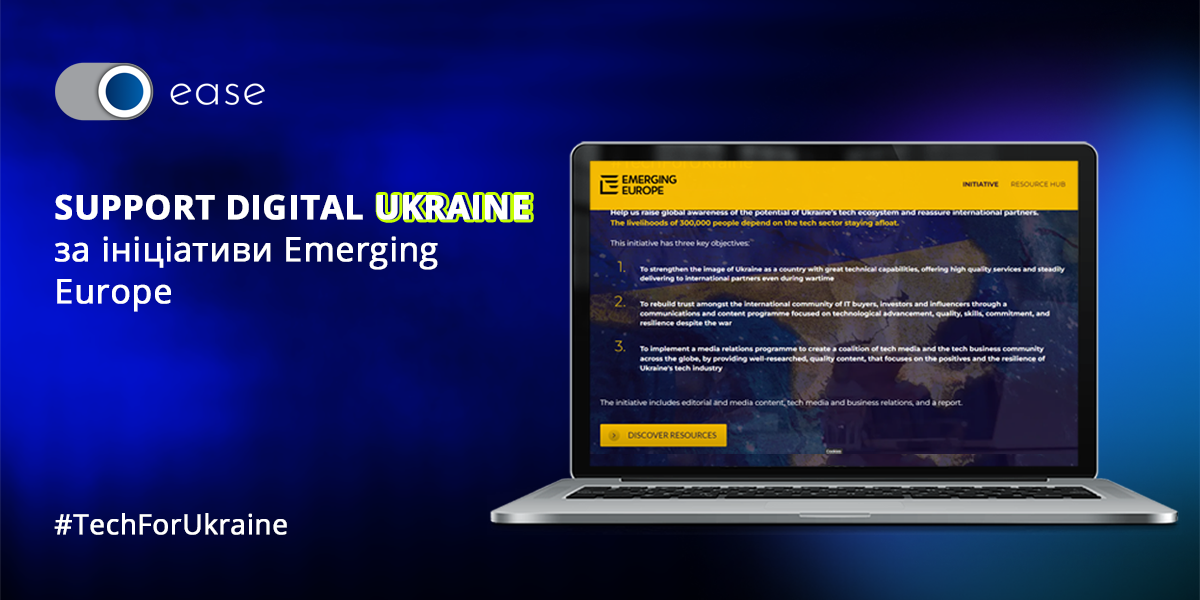 Partner news
Emerging Europe Launch Initiative to Support Ukraine's Technological Potential
Emerging Europe Launch Initiative to Support Ukraine's Technological Potential
Ukraine's technology sector has set many new records in 2021. The IT industry grew by 36 percent compared to the same period last year. Among the 100 IAOP 2022 Global Outsourcing 100 are nine IT companies headquartered in Ukraine and many others with delivery centers in the country.
As Tech Emerging Europe Advocates (TEEA) Ambassador to Ukraine and Tech Ukraine Director General Natalia Veremeeva told Euronews: "The technical community, as an active part of society consisting of thousands of educated people with a global perspective, is one of the pillars of Ukraine's resistance."
Emerging Europe aims to keep the achievements and potential of the Ukrainian technological ecosystem in the spotlight of international investors, opinion leaders and influencers, the media and buyers of technical services. Our partners want to show why Ukraine is a true digital nation, supporting its technological ecosystem while staying afloat.
The Support Digital Ukraine project has 3 key objectives:
⁃ Strengthen the image of Ukraine as a country with great technical capabilities, offering quality services and consistently fulfilling its obligations to customers even in times of war.
⁃ Restore the trust of international IT customers, investors and influencers through a communication program.
⁃ Implement a media relations program to build a coalition between the technology media and the IT community by providing content that highlights the sustainability of the technology industry in Ukraine.
More about the initiative on the partners' website.