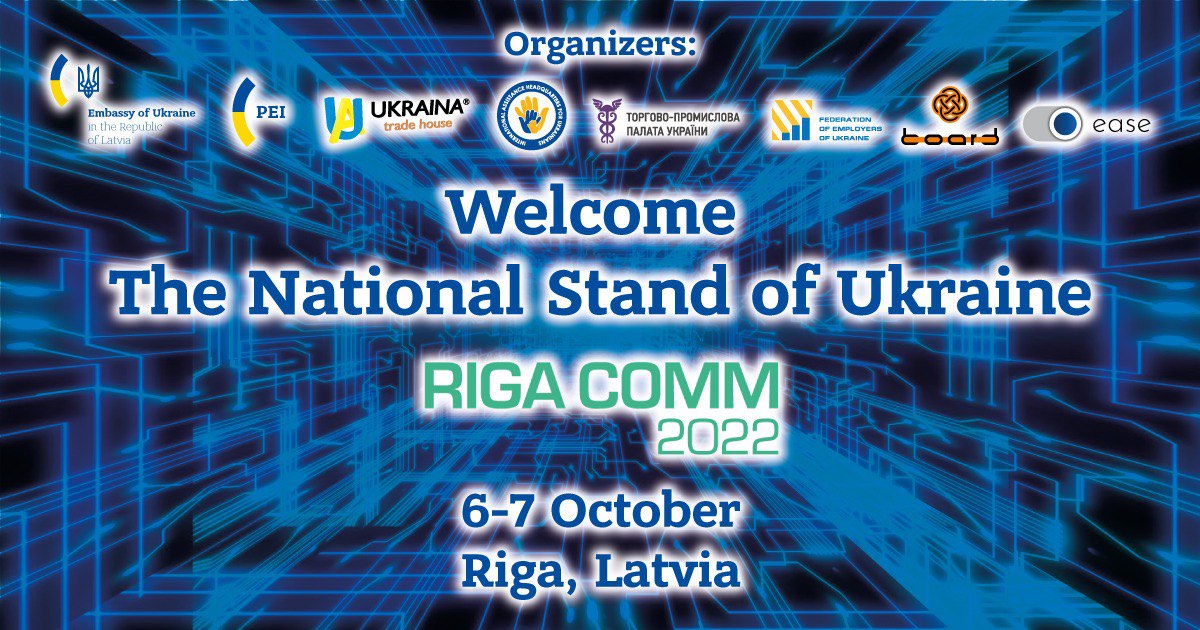 EASE News
EASE TOGETHER WITH PARTNERS WILL PRESENT THE IT INDUSTRY OF UKRAINE AT THE EXHIBITION RIGA COMM
This is the largest annual exhibition of business and IT services in the Baltic States, which gathers developers of cloud, Internet and digital marketing services, web solutions and mobile applications in one place.
We present innovative developments of Ukrainian companies at the stand to show that Ukraine is a strong technological country, to introduce guests to the latest innovative technologies of domestic product and service companies. This is an opportunity to once again prove to the world that despite the war, the IT sphere of Ukraine remains significant and powerful.
Stay tuned for more details coming soon.