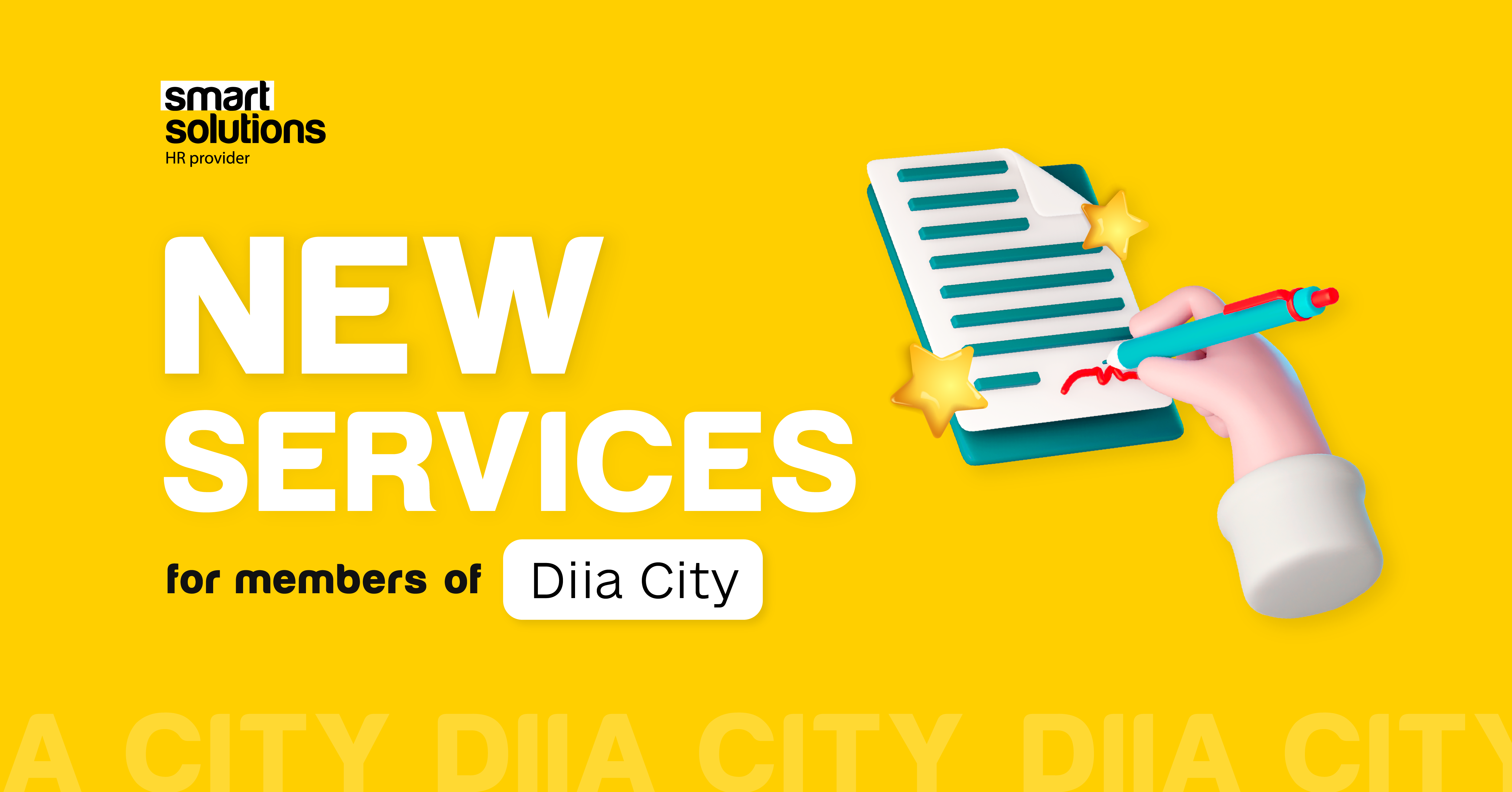 EASE News
Smart Solutions launched a new service for Diia City
The company not only operates under martial law, but also launched a new service – Support for Diia City – a line of work related to transaction support for companies included in a special legal regime.
Gig contracts are a new form of relationship between legal entities and IT specialists. Businesses that become resident of Diia City have to deal with their peculiarities. In difficult conditions, there is little time left for this. Therefore, the demand for services for servicing activities has increased, which is not related to the main one.
Support for IT aims to free companies from all non-essential business operations. Thanks to this, the business gets the opportunity to concentrate on creating a product without wasting time studying the peculiarities of the legislation, which confirms the relevance of the agency's services.
Marina Chikalovets, Head of outsourcing service for IT Smart Solutions: "We have been developing the Support for IT business for over four years. Despite wartime, we continue to help our clients run their business. In order to be able to serve the residents of Diia City, our entire department has received individual training from the Ministry of Digital Transformation. We figured out the specifics of supporting gig contractors, paying salaries, establishing and running a business in the new conditions. Now the agency is ready to accompany and support all companies included in Diia City, to assume obligations for the specialized management of gig performers, payroll, support for sole proprietors, and preparation of personnel documentation.
We would like to remind you that the company has extensive experience in supporting personnel and payroll for more than 12 years, and supporting sole proprietors for more than 5 years.
Smart Solutions keeps working so you can do business with peace of mind. Let's restore the economy of Ukraine together!