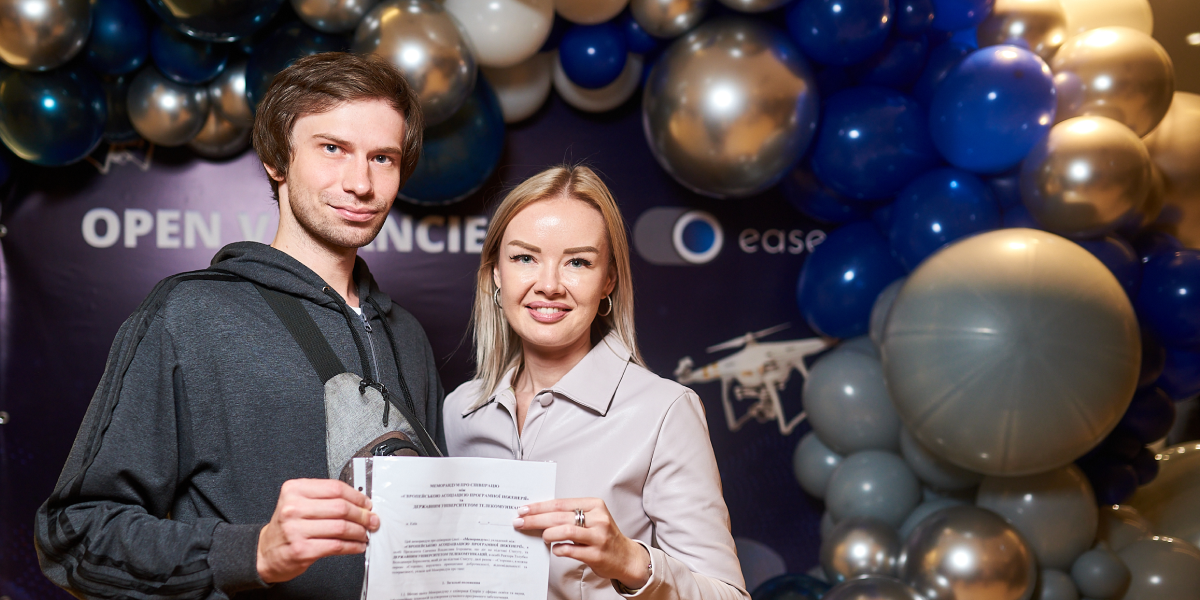 EASE News
THE EASE ASSOCIATION SIGNED A MEMORANDUM OF COOPERATION WITH THE STATE UNIVERSITY OF TELECOMMUNICATIONS
One of the important areas of work of the EASE Association is cooperation with specialized universities.
We strive to improve the level of IT education by involving students in practical training and direct communication with the IT community of Ukraine.
Our partnership will consist of:
conducive to the creation and implementation of educational services;

mutual informational support of specialized activities;

development and implementation of digital innovations in order to improve the quality of higher education;

cooperation in organizing and conducting niche conferences, lectures, meetings, seminars, etc.
For resident companies of the EASE Association, cooperation with universities is an opportunity to attract potential candidates for internships in their companies, demonstrate their social position and support the younger generation in their desire to develop the IT industry of Ukraine and create cool technological projects and products.
We congratulate the partners and predict productive cooperation.