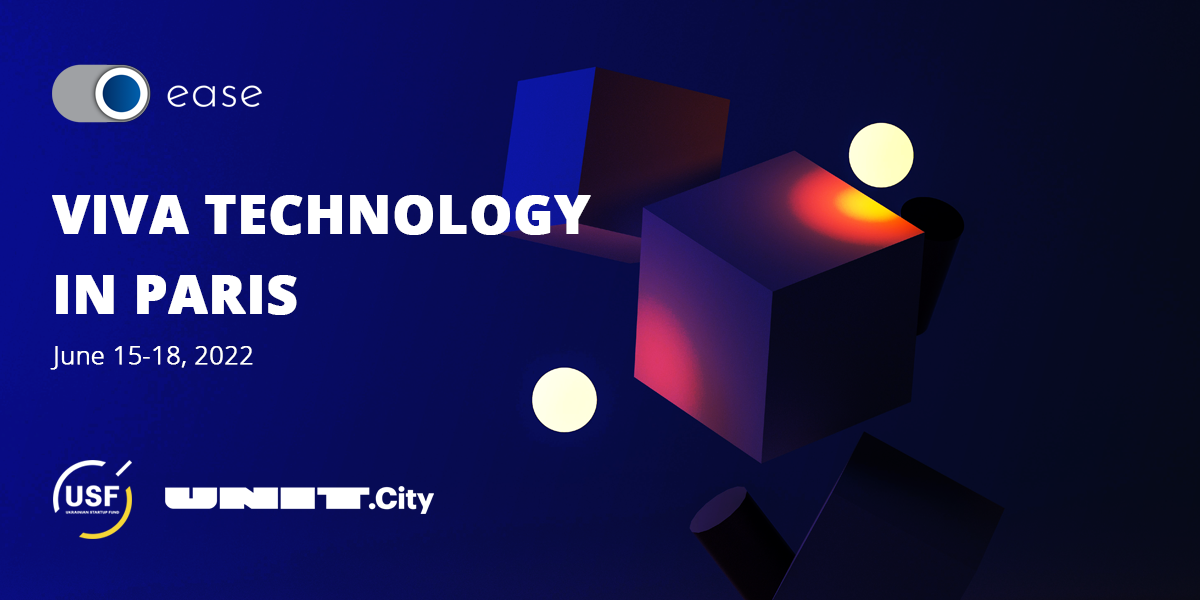 Events
VIVA TECHNOLOGY IN PARIS
UNIT.City and the Ukrainian Startup Fund announce the open call for startups to participate in the competition and have the opportunity to present themselves and the Ukrainian startup ecosystem at one of the biggest technology events in Europe – Viva Technology in Paris.
More than 500 speakers, over 25,000 attendees, and more than 500 innovative projects from 149 countries. Speakers include Wikipedia CEO Jimmy Wales, Qualcomm CEO Cristiano Amon, BlaBlaCar CEO Frederic Mazzella, Louis Vuitton Moët Hennessy CEO Bernard Arnault, and other well-known individuals and brands.
For more information on the event itself, please, visit.
Winners of the competition will be able to participate in Viva Technology in Paris on June 15-18, 2022, free of charge.
THE STARTUP MUST MEET THE FOLLOWING REQUIREMENTS:
►The startup must position itself as Ukrainian (the website and all publicly available resources such as Crunchbase should mention this;
► The startup must declare that it is ready to continue working on the startup after the martial law period is over or if the team is already actively working on it;
► The startup must have an MVP or at least a working prototype.
► The startup must have an English-speaking leader (or an English-speaking representative).
WHAT DOES THE STARTUP GET FROM PARTICIPATING IN THE COMPETITION?
A free stand and tickets to the event;

An advertising campaign to promote the winners of the competition who take part in the Viva Technology exhibition;

Support from partners and promotion of the startup;
You can also support the Ukrainian startup ecosystem and Ukrainian startups here: saveuastartups.com.ua
For more information, send your questions to [email protected].
Apply now and get the chance to go to Paris and present your product in the international arena.
The language for the application, presentation is English.
To participate in the competition, you have to submit your application by April 22, 2022.