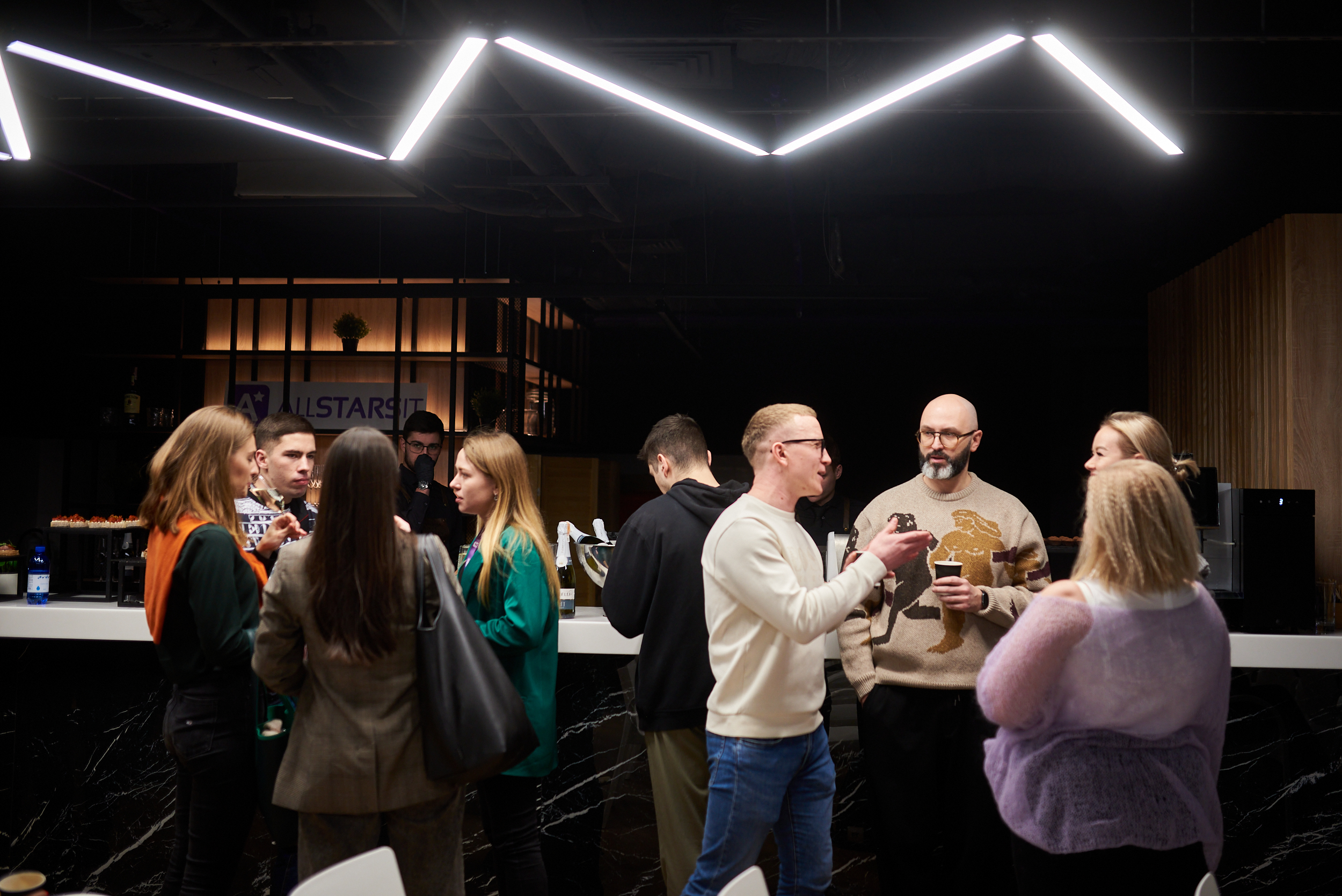 EASE News
EASE Miracle Gathering: Making 2023 the Year of Success, Profit and Prosperity
Despite challenges faced by various sectors, the IT industry has managed to grow and plan for the future by tracking, analyzing, and effectively applying current trends, tendencies, and technologies.
The EASE Miracle Gathering was held to share insights on strategies and development tools for innovative businesses in 2023. The event brought together leading experts in IT, marketing, and management who shared their views and discussed various topics.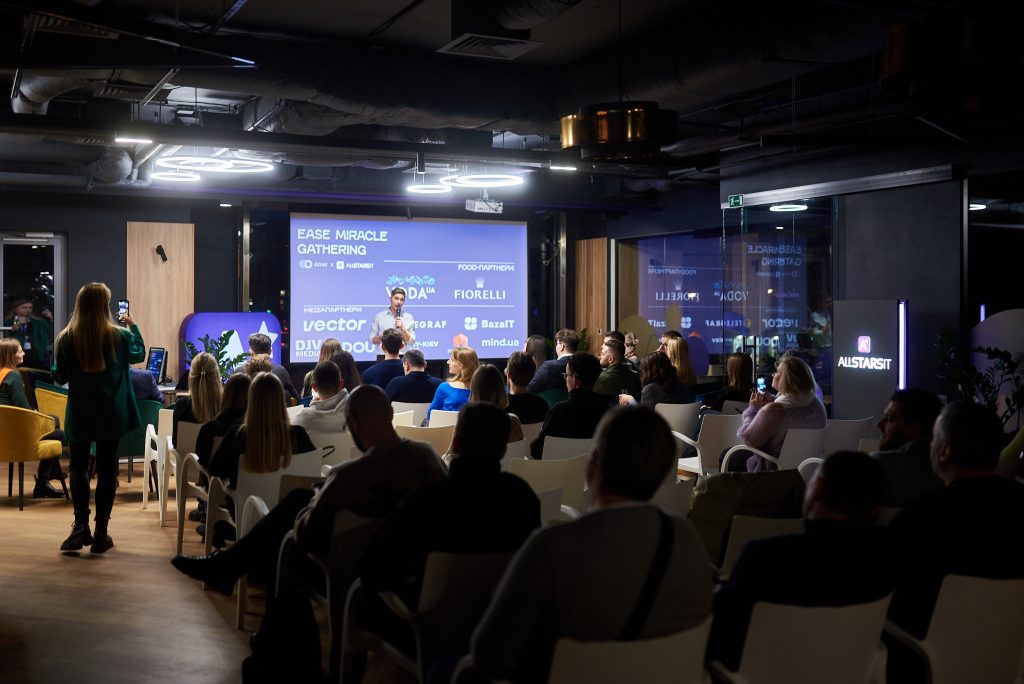 Results and the main points of the event:
Andriy Dligach, a strategist, futurologist, professor of economics, and head of Advanter Group, shared his vision for the future of the Ukrainian and world economy:
In today's society, we are all connected through technology, specifically the internet. Due to advancements, the cost of things like data transfer is decreasing, which is transforming the economy into one that is almost free. However, where can we find money in this kind of economy? The answer is by focusing on technologies that exist but have yet to gain social demand. By directing our attention, ideas, and investments toward these areas, we can experience growth. Our world is becoming more divergent, without set trends. Looking ahead, deep learning, neural networks, artificial intelligence, and games will be the main drivers of growth in the next 10 to 15 years. In this new world, everything will be treated like a game, including entertainment, sex, business, and travel.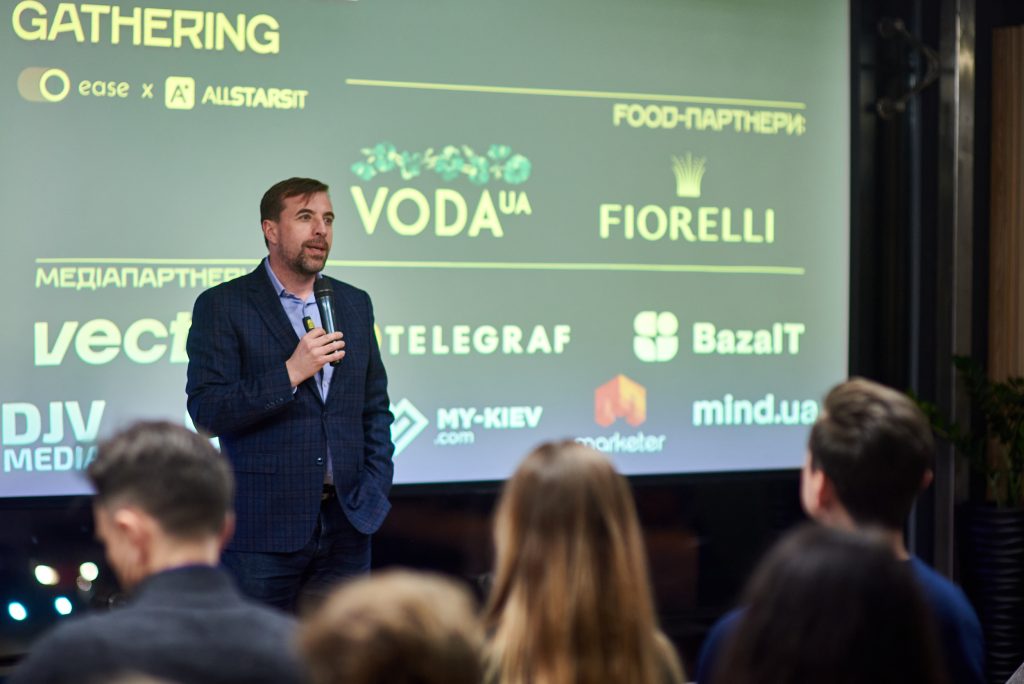 During our discussions, we covered the topic of communications. Specifically, Elizaveta Bordunova, the editor-in-chief of Vector Media, shared insights on how B2B companies structure their relationship with the media:
To attract the media's attention, content should be of unique value, providing observations, insights, work cases, analytics, and figures. News and materials should be fresh, useful, and impact the industry and audience. It's essential to transform ordinary events into cases that tell a story. For instance, instead of writing "We donated $1 million," turn it into a case study like "The financier's case: How we optimized income for the charity." Being bold, open, and honest in your approach is also important.
Liubov Mochalova, a PR expert and founder of PR School, continued the discussion on communications. She shared insights on how IT companies can make a significant improvement in their PR efforts in 2023:
To make a quantum leap in PR for IT companies in 2023, there are essential components that every company should have. However, the key to success is to have a non-trivial view of life. It is important to break away from the mundane routine and do something out of the ordinary. This can give your brain a chance to rest and look at your project from a fresh perspective. By doing this, you can make a leap in your PR efforts and achieve your goals.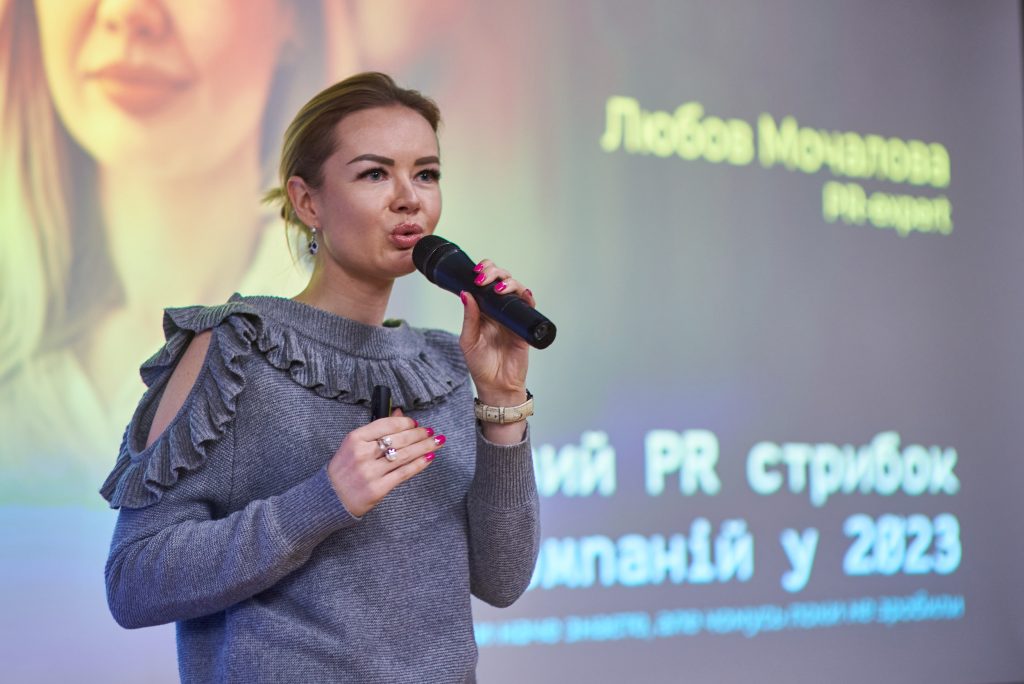 Marketing is an essential aspect for any business to succeed. The founder of GRAPE, a brand marketing agency, Yurii Hladkyi, shared his insights on marketing trends for innovative businesses:
Microlearning is everywhere, from podcasts to news feeds.
Gamified monetization is also becoming increasingly popular, with hundreds of millions of people buying intangible items.
Media collaboration is another trend, where brands can swap audiences to create interesting media effects, as seen in the collaboration between Nike and Tiffany & Co.
Users are paying more attention to software autonomy and accessibility, particularly when they are not connected to the internet or are away from home. Companies should continue to evolve in this direction.
There is a trend toward minimizing meetings and appointments. Companies are now considering the cost of work meetings and questioning whether they are worth the investment.
Life is becoming more "spare," with people buying in bulk. However, it remains to be seen if businesses are ready for this shift.
People are looking for easy solutions to their problems and are turning to psychics and astrologers. In fact, the astrology market is worth $4.5 billion and is growing at a rate of 10% per year.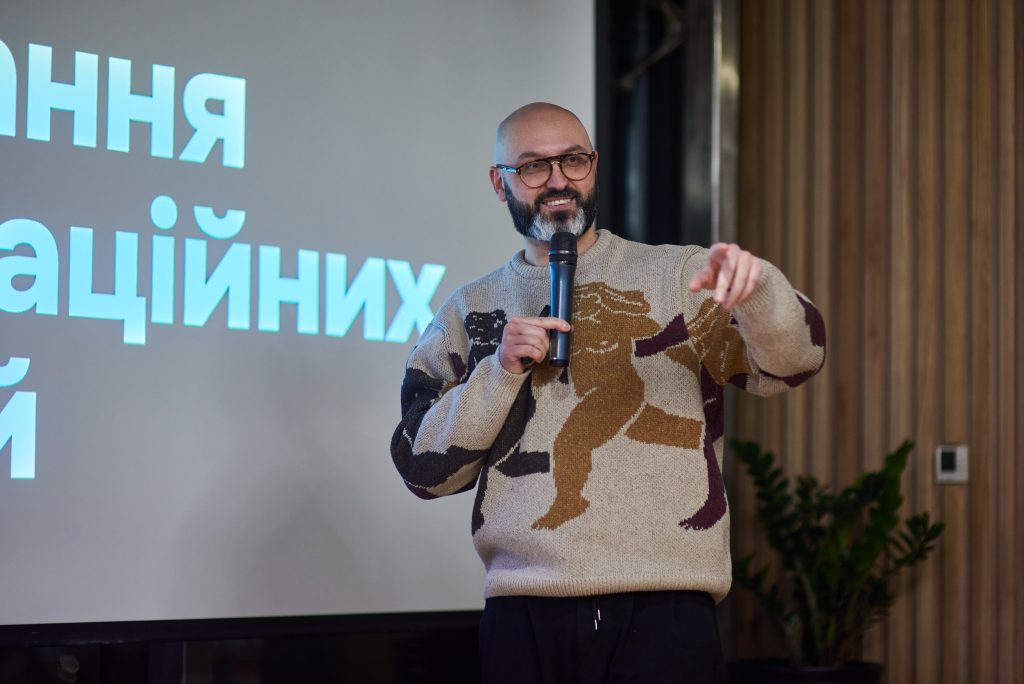 Anastasia-Nikita Bansal, the Director of Enterprise Solutions at SmartyAds, discussed the AdTech trends during the event:
AdTech is a rapidly growing industry focused on targeted and automated ad delivery, with an expected market size of over $700 billion by 2026. However, one of the key challenges in this industry is the issue of data privacy, which is a concern worldwide. To address this issue, new regulations are being implemented each year to control data privacy. Although these restrictions may result in fewer data being available about users, they also improve the quality of the available data.
Due to the impact of COVID-19 and the war in Ukraine, advertising formats have also undergone significant changes. The popularity of traditional banner ads has declined, and the focus has shifted toward interactive formats. Video advertising, including on SmartTVs, has become the most popular format, while audio advertising is emerging as the next big trend due to its loyalty and user-friendliness.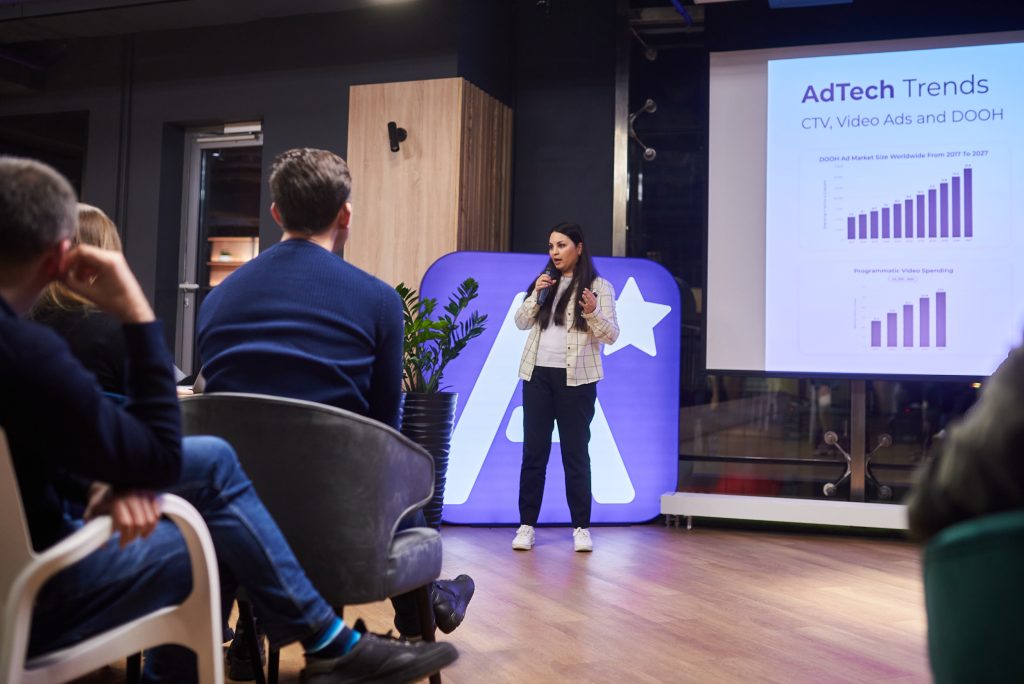 Andrei Slipukha, director of the B2B direction at Helsi, concluded the meeting with a presentation on the Go-to-Market strategy and shared the secrets to successfully launching a product for a mass B2B audience:
In Ukraine, only 7% of the population uses private medical services while 93% prefer public sector services. With this in mind, Helsi focused on developing its B2B portfolio by meeting the needs of medical institutions. However, in business, the final decision is made by an individual, so effective communication is essential in both B2B and B2C, ultimately leading to what is referred to as B2H. In order to successfully launch a B2B product, it is vital to understand the market stakeholders, decision-makers, and dependencies. To be successful in B2B, you must identify and fulfill the needs of your partners that they have with their B2C clients. For Helsi, they recognized a problem with long waiting times for doctor appointments, and through the implementation of online arrangements, they were able to streamline the process and meet the needs of their B2B partners.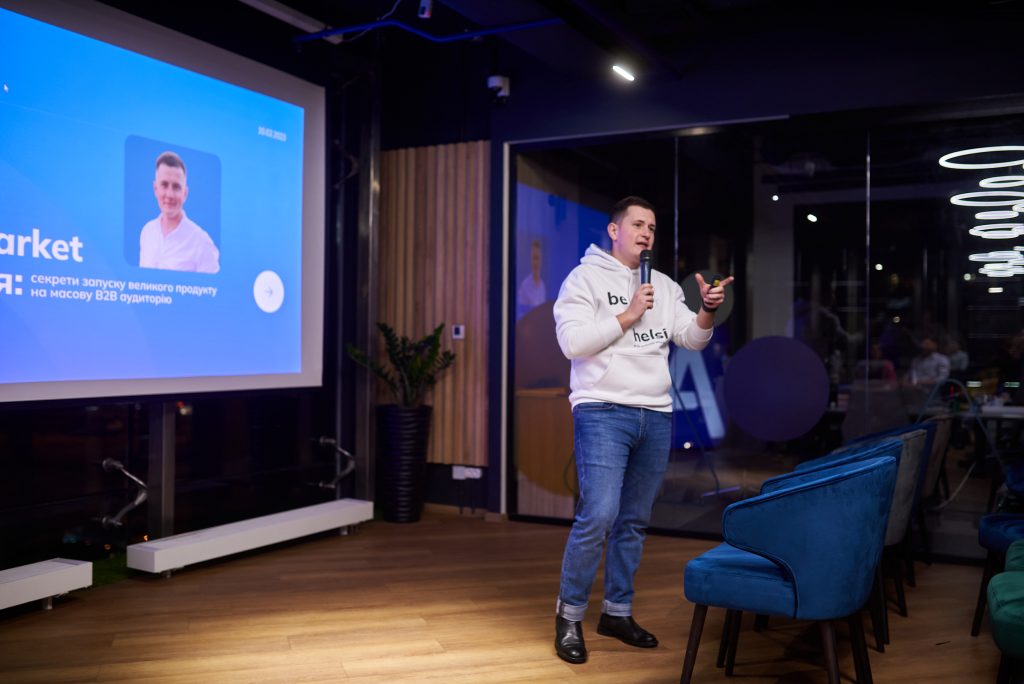 The planning session for 2023 was a resounding success, bringing together a friendly circle of experts and innovators from Ukrainian businesses. The central takeaway of the evening was the realization that people are the driving force behind shaping the future. By working together, we can build a stronger and more prosperous country that we can all take pride in.