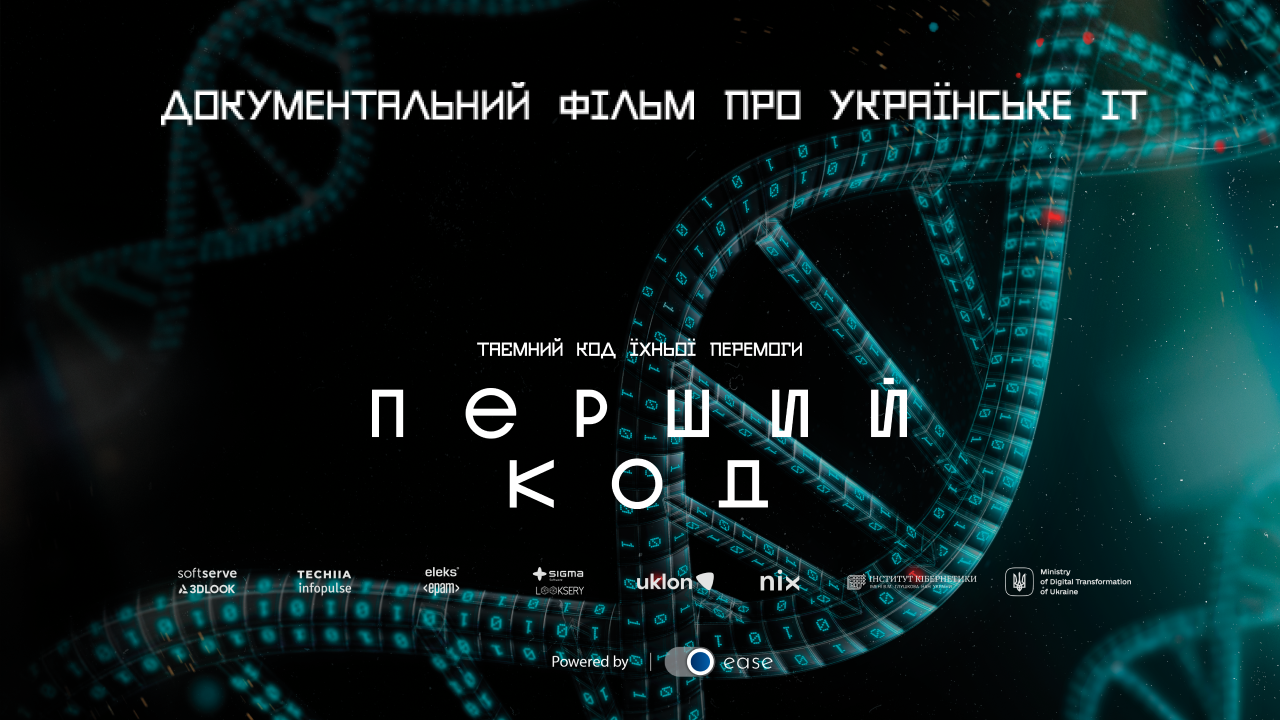 EASE News
THE FIRST CODE. A MINI-EPISODE BASED ON THE MAIN FILM
We present a mini-episode based on the main film, which voices the main question that " 
The First Code
 " explores: "How did we end up here, in a world where Ukrainian IT is one of the strongest."
<The First Code> is a history-journey in time: it begins in the 50s – from the creation of the first computer by Ukrainian engineers to the present – when the IT sector became not only a powerful industry, but also an important front in the war with Russia.
The companies that stood at the origins of Ukrainian IT started working in the stormy 90s: private business did not yet exist, and for the sake of access to computers, you had to work for free as security guards at enterprises that had them.
Despite crises and conflicts with the authorities, IT companies continued to develop, create associations and enter the international market.
The IT industry is now not only an important part of the country's economy, but also an army behind computer monitors. How will this world's first cyber war end and how will it affect the future of Ukrainian IT?
The film was created on the initiative of the EASE association team.